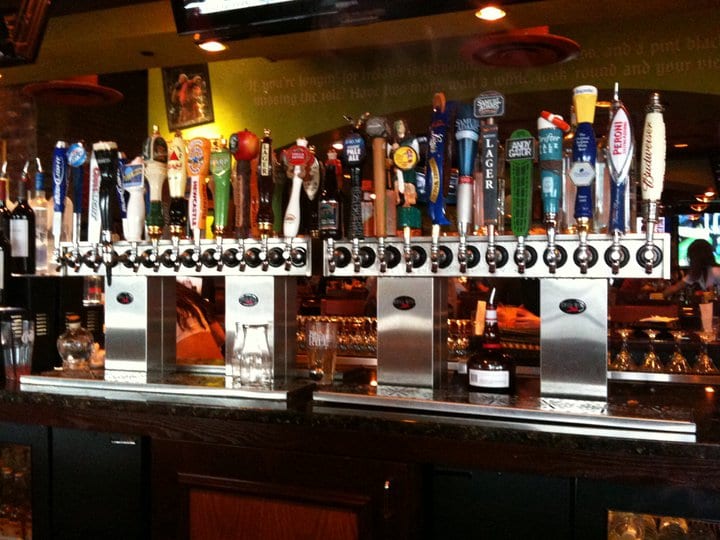 What is the best draft beer system? Are you in the market for a draft beer system? There are two types of draft beer systems – direct-draw and remote-draw, and each has its advantages and disadvantages.
Many patrons enjoy draft beer, and with the right approach you can generate a new income stream for your bar or nightclub. Today I'll discuss the prices, profits, advantages and disadvantages of direct-draw and remote-draw draft beer systems.

WHY BARS AND NIGHTCLUBS NEED DRAFT BEER SYSTEMS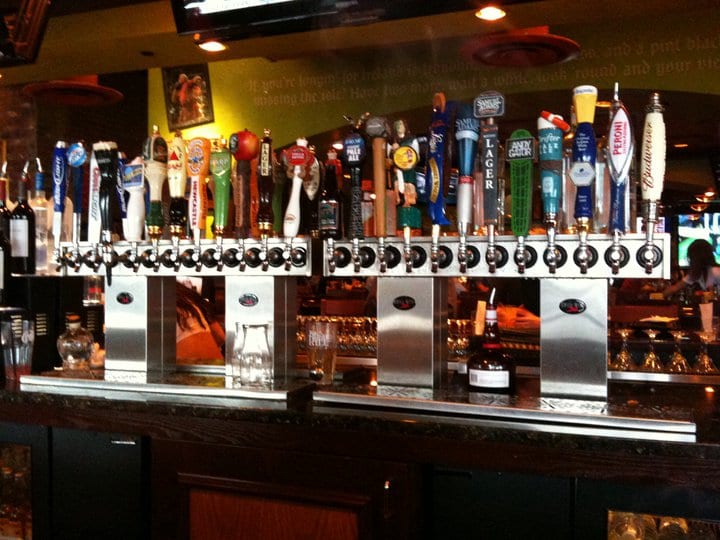 If you've been reading my blog for some time, you may be familiar with an article (referenced below) I wrote about the most profitable drinks. In that story, I reprised some statistical facts by my good friend and industry expert, Chuck Deibel, wherein I stated that draft beer is at least 25% more profitable than bottle beer. Since then I've spoken with several other industry sources, who all report conflicting information. During a recent conversation with Chuck, he came to this conclusion: it depends what you charge! In other words, all of my sources were correct with their information. But wait a minute! If I were to invest thousands of dollars into a draft beer system, I'd be charging more for draft beer. Back to Chuck: with 20 years of auditing restaurant, bar and nightclub clients, my money is on him – draft beer should be more profitable than bottled beer! How else could an investor ever get a return on his/her investment?! Beyond the initial investment there are ongoing costs you'll have to recoup, as you'll read below.
Before I proceed, I want to clarify that all this information is based on U.S. domestic beer. I don't think it's any secret about the popularity of craft beer, and if there's ONE compelling reason to sell draft beer, my friends – this is it!! It's common to see craft beer sold in the range of $8 – $10 per pint, and the public is conditioned to this.
Related Blog Posts:
What Are the Most Profitable Drinks?

WHICH DRAFT BEER SYSTEM IS BETTER: DIRECT-DRAW VS REMOTE-DRAW?
The simple answer to this question is 'What's best for your operation?' Here are the advantages and disadvantages to direct-draw systems: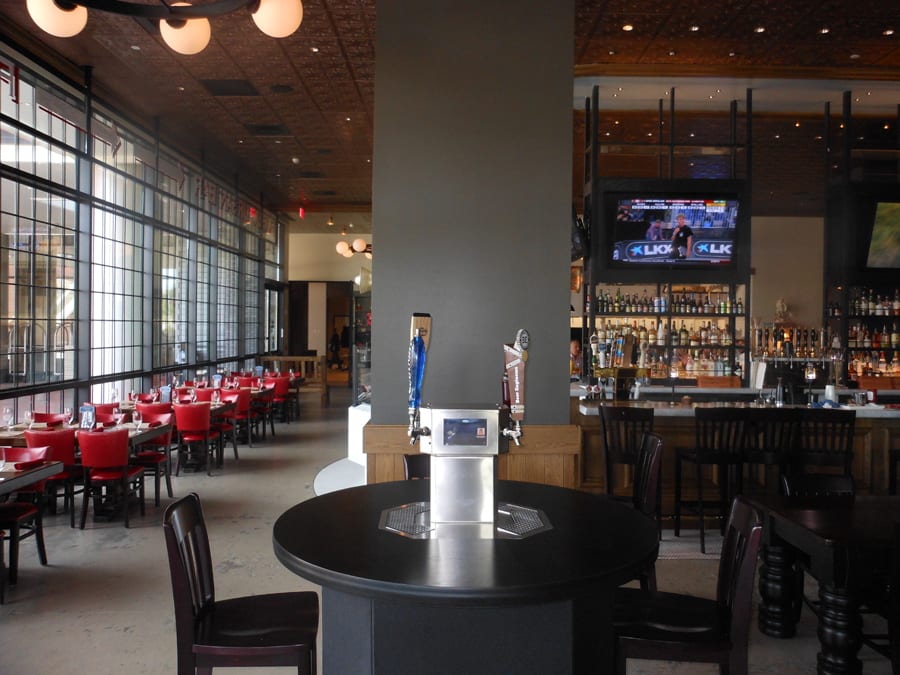 Advantages:   
· Quick set-up, as the dispenser fits directly beneath the bar or back bar. Whichever the case, always try to center the unit, whether one to each station or one for the entire bar.
· The beer is drawn from the refrigerated cabinet directly below, leaving little chance for the complications that occur when dispensing over longer distances.
· Many craft beers are now offered in 1/6 keg containers, making it easier to change brands.
Disadvantages:
Not conducive to high-volume operations.The containers must be changed at the bar.Limitations of offerings due to cabinet size. Cabinets in the range of 58" will generally offer no more than eight faucets and therefore, eight brands.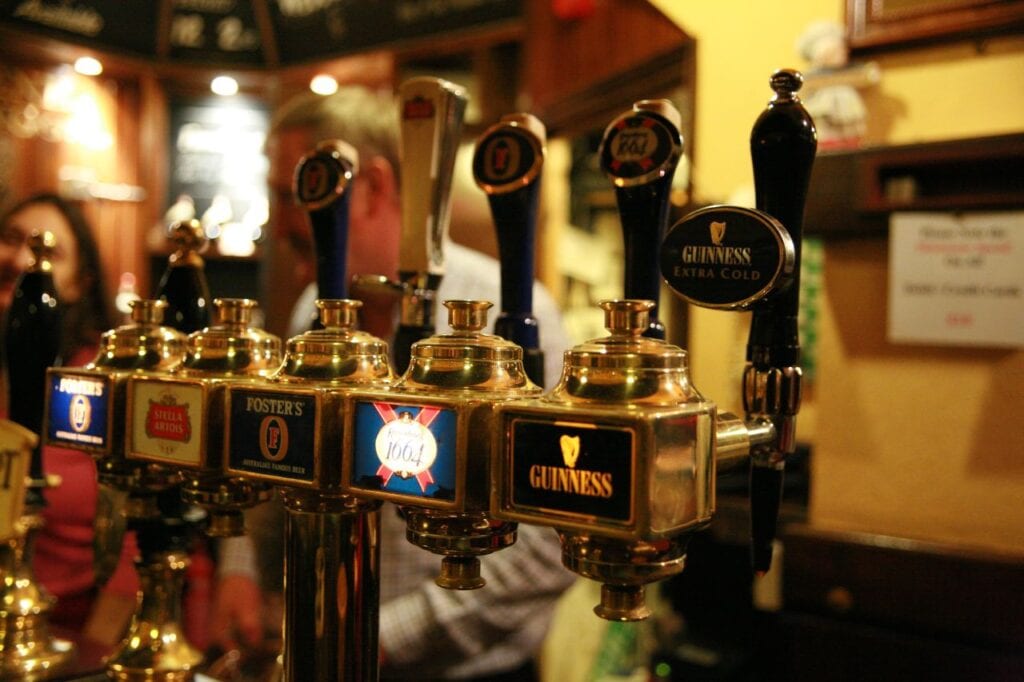 Remote-Draw Draft Beer Systems
The remote-draw beer dispensing system is the one people see most commonly. A dispensing tower, which sits directly on the bar top (or back bar top) has a number of faucets (taps). When the faucets are opened, the beer begins flowing from kegs that reside in a walk-in cooler, which can be either inside or outside the building. With remote-draw beer systems, things can become complicated and costly very quickly, and it's all due to the physics of the beer itself. Draft beer needs to be stored in the walk-in cooler at a temperature of 38°F (3°C) or lower. Temperatures higher than this will cause the beer's natural carbonation to be released from suspension, thereby leading to excess foaming – and reduced profits! For this reason, it's not advisable to store draft beer in the same walk-in cooler as food, as continuous opening and closing of the cooler door will be detrimental to maintaining constant temperature. Keg beer should therefore be stored in racks in its own walk-in cooler.
THE TEMPERATURE OF THE WALK-IN COOLER IS CRITICAL TO PROFITS
If cooler temperatures fall below freezing, the carbonation can also be affected and the beer can become too flat. Each brand of beer requires its own combination of temperature and pressure to produce the ideal pour and this affected by the distance from the faucet to the cooler. Unless you're planning on implementing a chilled beer system, such as a Chill-Rite 32 (see below), you'll want the distance to your walk-in cooler to be minimized, so your system adjustments are more easily optimized.
OTHER FACTORS THAT AFFECT QUALITY POURING
As I mentioned above, pressure can also affect the quality of the pour. Each beer produces its own natural pressure (as a result of the carbonation process), but because it isn't great enough to naturally move through the entire system, you need auxiliary pressure to force the beer through to the tap. Flatness and foaming are the respective end-result of too little or too much pressure. The local height above sea level also affects the quality of the poured product. There is an entire array of equipment designed to optimize the pressure, temperature and carbonation of each.
Advantages
· The opportunity to sell more brands.
· The ability to maximize revenue.
Disadvantages
· Greater startup cost: a new system (site work, concrete pad, walk-in cooler, shelving, fencing, system installation, tower, etc.) can range from $30,000 – $40,000, depending on accessories.
· Additional mechanical equipment and labor are necessary ongoing investments to optimize the pour quality of each beer.
· Increased likelihood for mechanical complications.
WHICH DRAFT BEER SYSTEM IS THE BEST INVESTMENT: DIRECT-DRAW OR REMOTE-DRAW?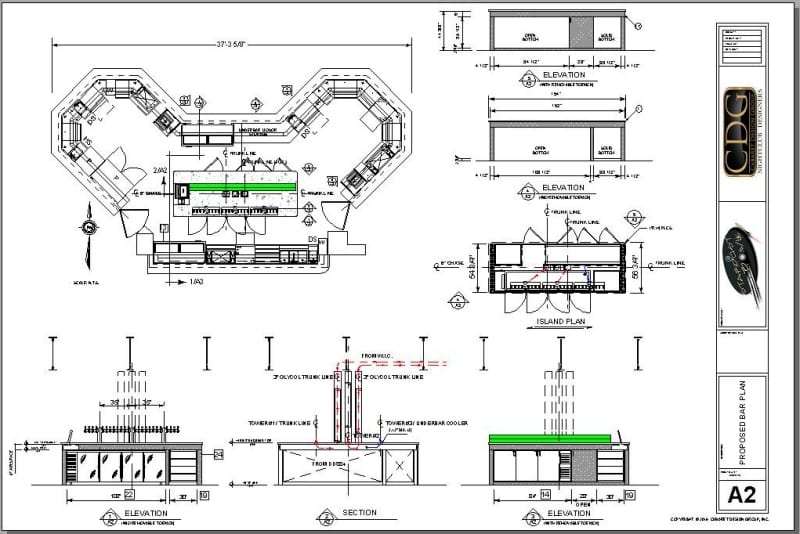 For someone new to the bar business or just new to draft beer, the direct-draw dispenser is the ONLY way to go. For under $3,000, this is a cheap investment for entering the draft beer game, and you won't have to tear your existing bar apart to implement a direct-draw system. But don't lose your focus: selling draft beer should be a money-making opportunity, so don't waste your chance by selling domestics – sell craft beers – that's where the money's at, my friends!!  
In terms of equipment, the Beverage Air DD68 (see below) is a great unit that can accommodate eight faucets, i.e., eight brands, and is under 6'L. The Micro-Matic MDD58 (see below) holds five faucets and is under 5'L. In fact, I had the opportunity to design a bar for a client who wanted to wanted to feature 24 brands of draft beer on an island backbar (see above plan). This 40-seat bar has a combination of 16 brands using two Micro-Matic glycol lines and 8 brands using a direct-draw box. We used three Micro-Matic 'Metropolis-T' stainless steel towers in a linear arrangement.
Remote-draw beer systems are for the seasoned veterans whose needs are beyond what a direct-draw system can provide. If you need additional tips on setting-up a draft beer system, you can get the Draught Quality Manual from the Brewer's Association, listed below.
No matter what type of draft beer system you end-up with, just know this: you have money invested and will likely incur ongoing costs, and therefore, you'll need to reflect this in your pricing. Good luck!
Downloadables:
Beverage Air DD68 Direct-Draw Beer Dispenser Cut Sheet
RELATED POSTS:
Pour My Beer: Self-Serve Beer Systems for Bars & Nightclubs
Chill-Rite 32 Beer Systems: Ice Cold Beer for Bars and Nightclubs
Call Us for Your Next Design Project
Our standard bar design service includes all construction plans and equipment layouts. Please feel free to contact us.
---
Seven Questions Commonly Asked About Bar Design 101:
1. What Professional Bar Design Services Do You Provide and How Much Do They Cost?
2.      Designing a Bar for Maximum Efficiency and Profits
3. How Much Does Bar Equipment Cost?
4.      Tips for Designing and Building a Commercial Bar
5.      Best Lighting Products for Bars
6. What Are The Best Countertops for Bars?
7.      The Best Furniture for Bars
---
To learn more about Bar Design 101click here

Most Popular Articles
Ergonomic Bar Design For Maximum Profits
Top 3 Reasons Not to Own a Commercial Ice Machine
What Is "Pour Cost" and Why Is It So Important?
Which Liquor Inventory System is the Best: AccuBar vs BevInco
Top 5 Design Tips and Advice for Bar and Nightclub Owners