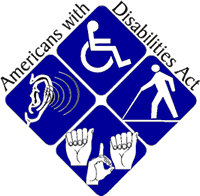 What are an ADA drive-by lawsuits? We'll discuss why grandfathering is no longer effective for bar and nightclub owners and how to avoid frivolous lawsuits.
Does the world seem to be getting more and more out of control? It seems that life here in the U.S. gets crazier by the day. Is this a sign of desperate times or an overly-litigious society…people looking to make an easy buck? Just think about the frivolous lawsuits we read about every day; here are a few by the Huffington Post:
"Man Sues Parents For Lack Of Love" 

"Is The MET Tricking Visitors Into Paying For Admission?"
FRIVOLOUS LAWSUITS GROWING EXPONENTIALLY
If I'd ever thought about filing the first one, my Mother would have shown me what a 'lack-of-love' is really all about Lol!! If this doesn't resonate with you, then it's because you either don't watch the news or don't live in the U.S. But wait…it doesn't stop there. Speaking of unthinkable lawsuits, many nightclub and bar owners are constantly being attacked over 'slip-and-fall' accidents. It doesn't stop there. It seems some people go to the local bar to pad their bank accounts. Clients tell me stories like these all the time. Here's the latest fad: "Drive-by ADA lawsuits." I was recently made aware of this by a very close friend and client. When I heard this story I felt as though I had been sucker-punched; I can hardly imagine how he feels.
DRIVE-BY ADA LAWSUITS AND 'FREQUENT FLIERS': WHAT NIGHTCLUB OWNERS NEED TO KNOW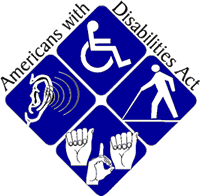 The term "Drive-By ADA Lawsuit" refers to people who file numerous lawsuits who merely drive-by various establishments, from town-to-town, in search of ADA violations. Some attorneys have websites that recruit people with disabilities for the sole purpose of filing drive-by lawsuits. Clients earn up to $4,000 each time they aren't able to use something at a business because of their disability! Some have become 'frequent filers' – disabled people who make significant money by filing multiple ADA claims with the help of unscrupulous lawyers. The respective business owner must pay not only the fines, but the plaintiff's attorney's fees (as well as their own) and all necessary building alterations.
WHY GRANDFATHERING IS NO LONGER THE NIGHTCLUB OWNER'S SECURITY BLANKET
If you own a nightclub or bar, you're probably familiar with the term 'grandfathering.' For those unfamiliar with the term, a business owner is normally 'grandfathered' (exempted) from compliancy with local building and zoning codes (enacted after a given building was constructed). Included in this exemption is compliancy with the Americans With Disabilities Act of 1990 (download below), commonly known as 'ADA.' ADA was legislated to prevent discrimination against people with disabilities. Under 'Title III' of ADA, no individual may be discriminated against using a public accommodation (inns, hotels, recreation, transportation, etc.) on the basis of that individual's disability. According to my good friend, Hank Falstad, AIA, ADA is federal statue and therefore supersedes all other building codes. Hank is an architect, consultant and expert witness who specializes in ADA lawsuits. According to Hank, nobody is exempt from ADA compliancy.
MUNICIPALITIES ARE UNDER PRESSURE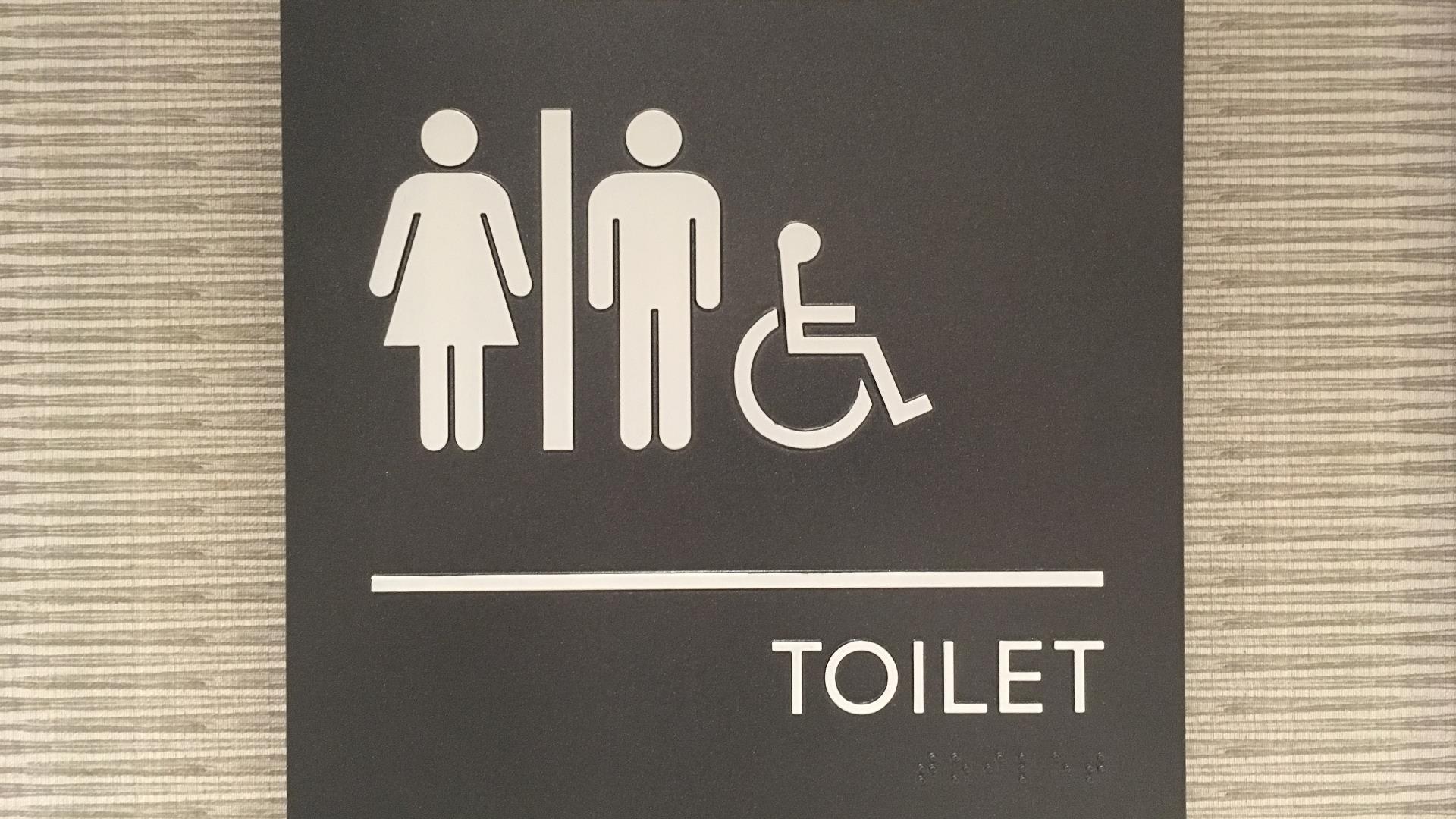 Municipalities everywhere have the burden of upgrading existing buildings (constructed prior to 1990) to ADA standards. Traditionally, they widely accepted the grandfathering standard. Like everyone I know, I support ADA. I used to think that grandfathering was a good and fair concept. Evidently, those days are over, my friends. Most drive-by lawsuits are filed against 'mom-and-pop' business owners, who often times do not have the wherewithal to make the necessary improvements.
RELATED DOWNLOAD:
ADA Guidelines for Small Business Owners
CALIFORNIA IS "GROUND ZERO" OF DRIVE-BY ADA LAWSUITS
Although drive-by stories have been around since 1990, it seems that the state of California is "ground zero" to the epidemic that has become drive-by ADA lawsuits. According to a story published in the website 'Paralyzed Veterans of America,':
"In late September 2012, California Governor Jerry Brown signed state Senate Bill 1186, to put restrictions on remedies available under  ADA lawsuits in California…

California had previously passed a state law that made every ADA violation worth $4000, plus attorney's fees, to a complainant…

Since then, more "drive-by" lawsuits have happened in California than any other state – more than 40% of all ADA lawsuits nationally."
BEWARE
Businesses across the country have been slapped with thousands of drive-by lawsuits in recent years. The ADA does not currently require that individuals give the businesses notice of the alleged ADA violations before filing suit, so these lawsuits are often unexpected.
LAWYERS WHO ILLEGALLY RECRUIT PLAINTIFFS
In the April 25, 2012 edition of the "ROHO" blog postby Bob Vogel, 'ROHO Blog Post ADA Drive-By Lawsuits,' (download below): 
"A handful of lawyers and people with disabilities are using the well-intentioned ADA (The Americans With Disabilities Act) accessibility laws.


In several states, including California and Florida, lawyers rake in huge amounts of cash by filing hundreds, and in some cases thousands, of ADA-access lawsuits.


In these states it is not uncommon to read about a single person filing more than two dozen ADA-access lawsuits a week."
BAR OWNERS ARE EASY-PICKINGS
Extreme profitability is why ADA lawsuits against bar and nightclub owners are being exploited. Consider the following: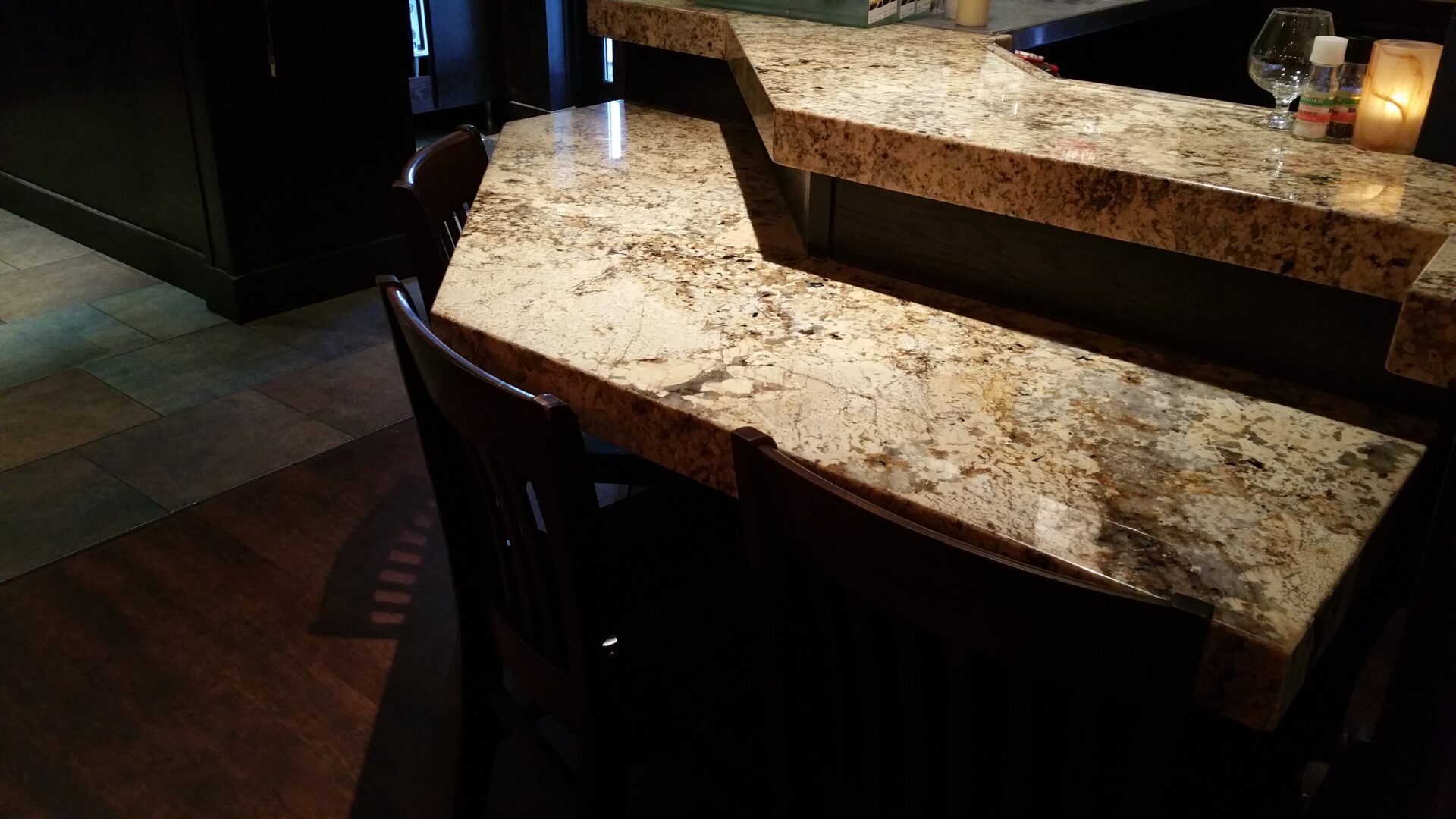 "There are non-disabled lawyers that see the dollar signs in this area and recruit people with disabilities to file ADA lawsuits…

A website for one such attorney reads "Confined to a wheelchair in California? You may be entitled to $4,000 each time you can't use something at a business because of your disability."

One of the examples of access violation the site provides is, a mirror in a restroom that is too high to use. If so, the site says, "You may be entitled to $4,000!"

The way the law is currently written, even if a business fixes the violation right away, the person filing the suit has already been harmed by the violation and can still sue and no warning is required."
If you're a bar owner and want to avoid an ADA lawsuit, here's what you can do:
Provide exterior improvements, such as parking lot striping

Accessible entryways and ramps

Accessible restrooms and associated signage

Built-in ADA accommodations at the bar (refer to the photo, above right)

ADA tables
BAR DESIGN TIP:
When it comes to ADA compliancy, become proactive. Although many bar owners would have a multitude of projects, the goal is to establish a priority list and begin whittling it down. Most judges would be lenient towards those who have a program.
PROPOSED LEGISLATION
In the April 30, 2012 edition of the "California Lawyer,"' 'Targeting ADA Violators,' (download below), Senator Dianne Feinstein (D-CA), wants to stop "drive-by" lawsuits against business owners:
"Last year, a bill that would give business owners 120 days to fix violations from the time a demand letter was received was voted down. Senate GOP leader Bob Dutton is pushing for a similar bill, reducing the time allowed to 90 days."
HOW CAN NIGHTCLUB AND BAR OWNERS PROTECT THEMSELVES AGAINST ADA DRIVE-BY LAWSUITS?
Where is the sanity in all of this? Better yet, where is the fairness? Please don't become a victim of a senseless drive-by ADA lawsuit.
Downloadables:

Americans with Disabilities Act of 1990

ROHO Blog Post ADA Drive-By Lawsuits

Targeting ADA Violators

Related Posts:

How to Plan and Design a Commercial Bar for ADA

Planning Built-In ADA Seating for Bars

Standard Bar Layout Dimensions for DIY


Call Us For Your Next Design Project
Our standard bar design service includes all construction plans and equipment layouts. We would be happy to assist any hotel, casino or restaurant owner who would like to incorporate time-proven design ideas into your venue. Please feel free to contact us.

Most Popular Articles
Pour My Beer: Self-Serve Beer Systems for Bars & Nightclubs
Bar Equipment Prices: How Much It Really Costs To Build a Bar
How Much Do Draft Beer Systems Cost?
What Is "Pour Cost" and Why Is It So Important?
What Does it Cost to Build a Commercial Bar?
How to Design and Build a Commercial Bar