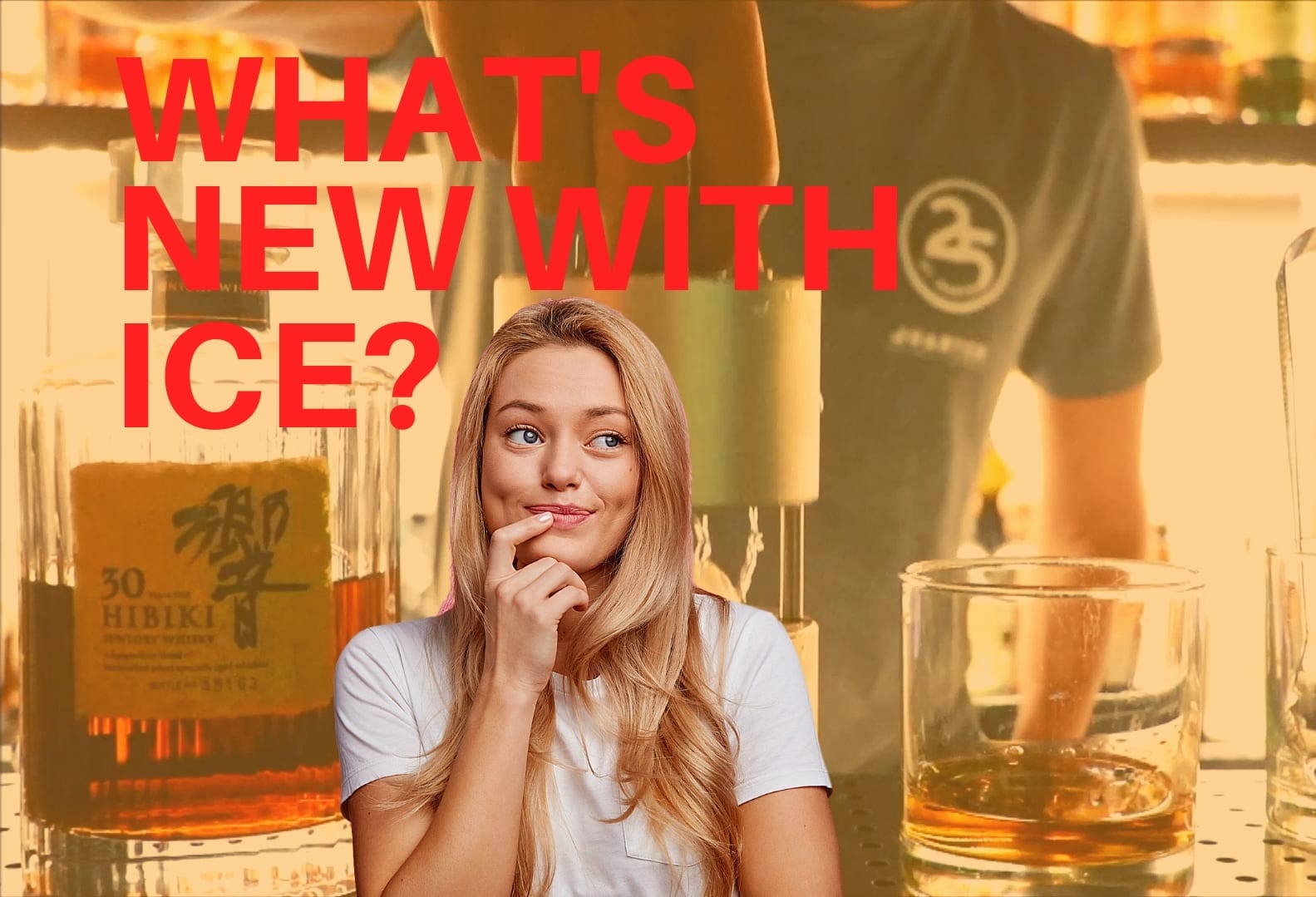 What"s new with ice?
Discover the benefits of artisan ice and how the Cirrus Press ice ball maker is one of the most cost-effective products for bar owners.
WHAT IS THE CIRRUS PRESS ICE BALL MAKER?
So why all the fuss about ice? In the April 23, 2011 article by Kimberly Chou in the Wall Street Journel, "With Ice, Size Matters," the resurgence of classic cocktails has "spawned a concurrent trend of ice appreciation." "The difference between a good drink and a great drink isn't just about the booze – it's about the ice." According to Charles Joly, head bartender at the Drawing Room in Chicago, "Ice and what it produces in a cocktail – temperature and dilution – are really important factors that are never listed in a recipe." Large cubes or spheres of ice will melt more slowly, bringing your drink closer to the temperature of the ice without over-diluting it and keeping it spirit-forward.

THE CIRRUS ICE BALL PRESS — THE COST-EFFECTIVE SOLUTION TO HIGH-QUALITY ICE
If you want quality ice and don't want to invest US$20,000 in a Clinebell ice machine, there's another, more practical solution for those who want to enter this market. I want you to know about a very kool product known as the "Cirrus Ice Press." The Cirrus Ice Ball Press is an artisanal ice maker and enables people to make their own ice spheres at a very reasonable investment. Water is simply poured into individual molds, which are then placed in an under bar freezer, such as the True model TUC-24F or, if you're in the UK or Europe, the Liebherr GGU 1500 or GGU 1550. When a frozen cube is needed, a mold is removed from the freezer and the ice shard is simply extracted from the mold and placed in the Cirrus Ice Press, where it is then shaped into a prefect sphere in less than one minute in either 2.00" (2.3 oz.) or 2.75" (6 oz.) in diameter. This video clip is a demonstration of the Cirrus Ice Press, shot by one of our clients for us at 25 Quarter, in St. Bart's. The ice shard is removed from the mold and placed in the Cirrus Ice Press. It takes about one minute to press the 2.75" ice sphere and place it in the drink. To underscore how confident the proprietaire of 25 Quarter is in the Cirrus Ice Ball Press, note that this ice sphere is being placed into a glass of Hibiki 30 – which retails at US$2,700 per bottle! How about that for an endorsement! Bartenders or barbacks with a bit of spare time simply fill the molds and then store them in their under bar freezer. Here's a plan for a small bar we just completed. The Cirrus Ice Press will be permanently stored atop the drainboard, which is a perfect location for this machine, and eliminates the need for Cirrus's optional drip tray. The ice molds are stored in the underbar freezer shown in this plan. The ice balls are perfect for rocks glasses used for rum, bourbon, vodka, etc. Ice balls maximize the amount of volume to be contained within the smallest area, thereby reducing the rate of dilution. Crushed ice, by comparison, has low volume and occupies a high surface area, which is why it dilutes drinks so quickly. You can invest in a Cirrus ice press for as little as US$325.00.
TODAY'S TAKEAWAY
Artisan ice is necessary for anyone who wants to make the perfect cocktail, and the Cirrus Ice Ball Press is the perfect solution for bars that don't have an ice chef, specialty bars, home bars and man caves.
Free Consultation
Contact Us Today to Schedule Your Free Consultation!
———————————————————————————————————-
RELATED POSTS:
GLYCOL CHILLED vs KEGERATORS – WHICH DRAFT BEER SYSTEM TO BUY?

BEST BAR PRODUCTS – BOTTOMS UP DRAFT BEER DISPENSING SYSTEM
WHAT ARE THE MOST PROFITABLE DRINKS?
ERGONOMIC BAR DESIGN FOR MAXIMUM BARTENDER EFFICIENCY AND PROFITS
DRAFT BEER SYSTEMS FOR BARS – DIRECT-DRAW vs LONG-DRAW DRAFT BEER SYSTEM COST
———————————————————————————————————-
Need Help Completing Your Bar Plan? https://cabaretdesigners.com/media-press/89-need-help-completing-your-bar-plan
QUESTION — Have a question about Bar Design, Bar Equipment or Anything Else? Post in comments section of this video!
———————————————————————————————————-
DISCLAIMER: The above video and description contains affiliate links, which means that if you click on one of the product links, I'll receive a small commission. This helps support the channel and allows us to continue to make videos like this. Thank you for the support!
———————————————————————————————————-
•••••••• Camera and Gear Used To Shoot This Video ••••••••
1. Canon SL2 with Kit Lens on Amazon
https://amzn.to/2TkTnt5
** Extra Canon EOS Battery
https://amzn.to/2DsppO8
2. SLIK Sprint 150 Aluminum Tripod
https://amzn.to/2PYY4Kj
3. Fovitec Studio Pro 600 LED Panel Bundle
https://amzn.to/2DJ2sXY
4. Camtasia Video Editing Software
https://amzn.to/2KaZWKr
Cabaret Design Group on Social Media:
https://twitter.com/DesignABar
https://www.instagram.com/bardesigners
https://www.pinterest.com/bardesigner
https://www.facebook.com/bardesigners