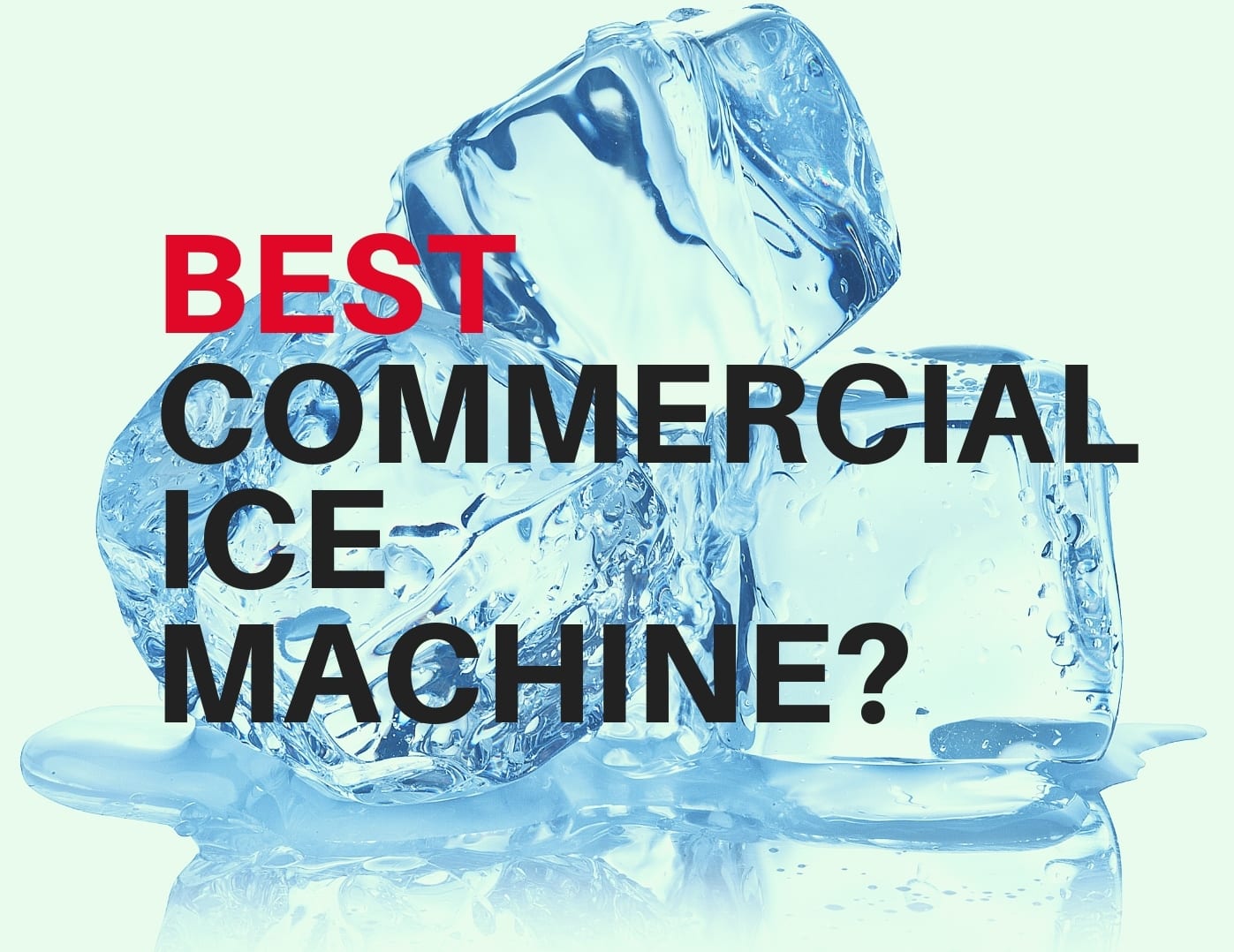 What is the best ice machine for bars and restaurants?
In choosing the best commercial ice maker, discover why the best solution is ice machine subscriptions.
In the above video I'll discuss why commercial ice machine ownership is quickly becoming a thing of the past.

BEST BAR SERVICES – HOW TO CHOOSE THE BEST COMMERCIAL ICE MAKER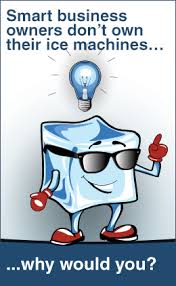 No surprise here, but results from a recent industry survey among foodservice managers revealed that ice machines have replaced dishwashers as the most frustrating piece of kitchen equipment. In fact, 57.1 percent of participants stated that ice machines cause the greatest problems for their facility, far surpassing the 3.9 percent who listed the dishwasher. Five years ago dishwashers were at the top of the list, but service providers such as Ecolab and Auto-Chlor have changed how dishwashing equipment is provided, maintained and repaired. A new business model was born.
The above-mentioned survey also revealed the following:
More than half responded that machine repairs average 2-7 days.
80% of participants stated that they spent up to $400 per repair.
Responders overwhelmingly prefer Hoshizaki ice machines.
With commercial ice machines being so problematic and costly, why would anyone want to own one? A new company, known as Easy Ice, has the answer.
Recognizing the need for a large-scale, reliable solution for the the hospitality sector, Easy Ice innovated the concept of ice machine subscriptions. Easy Ice is the first and only national provider of ice machine subscriptions, supplying ice machines for hotels, restaurants and bars in 43 states. Through its 24 x 365 call center, Easy Ice customers are serviced in real time. Through a partnership with Reddy Ice, the largest packaged ice supplier in North America, Easy Ice is able to provide experienced service technicians and emergency ice within 3-6 hours.
WHAT ARE ICE MACHINE SUBSCRIPTIONS?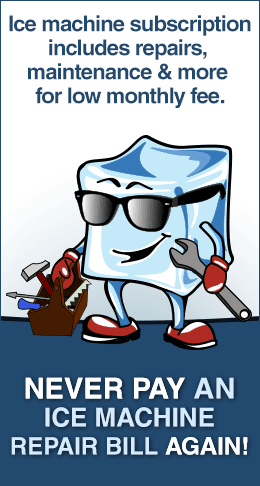 Easy Ice recognized that ownership of commercial ice machines is a losing proposition, especially considering the ongoing headaches of repairing, maintaining and cleaning. Understanding that safe and reliable ice production is the end-goal of every commercial ice machine owner, Easy Ice developed the ice machine subscription as the hassle-free method of delivering it. With an Easy Ice subscription, every customer receives a Hoshizaki commercial ice machine – the best in the industry – and Easy Ice assumes the risk and expense! Easy Ice is so confident in their preventive maintenance service and repair technicians that they will give their customers free breakdown ice if the machine is broken and can't be quickly repaired! Here's what's included in the subscription:
Guaranteed ice – 7 x 365.
Energy-efficient Hoshizaki commercial ice machines, ice bins and dispensers.
All repairs and maintenance by expert technicians.
Free standard water filter replacements and bi-annual ice machine cleanings.

So, it isn't about how to choose the best commercial ice maker – it's about how to choose the best commercial ice service – ice machine subscriptions by Easy Ice!

Free Consultation
Contact Us Today to Schedule Your Free Consultation!
———————————————————————————————————
RELATED POSTS:

PERFECT DRINKS WITH HOSHIZAKI ICE MACHINES
https://cabaretdesigners.com/productive-bar-design-perfect-drinks-with-hoshizaki-ice-machines
TOP 3 REASONS WHY NOT TO OWN A COMMERCIAL ICE MACHINE
https://cabaretdesigners.com/top-3-reasons-not-to-own-a-commercial-ice-machine/
MOST POPULAR POSTS:
COMMERCIAL BAR DESIGN – A TOP 7 LIST OF BAR FINISHING IDEAS
https://cabaretdesigners.com/top-7-list-of-commercial-bar-design-finishing-ideas/
ERGONOMIC BAR DESIGN FOR MAXIMUM BARTENDER EFFICIENCY AND PROFITS
https://cabaretdesigners.com/ergonomic-bar-design-for-maximum-bartender-efficiency-and-profits/
HOW MUCH DOES IT REALLY COST TO BUILD A BAR?
https://cabaretdesigners.com/bar-equipment-prices-how-much-does-it-really-cost-to-build-a-bar/
HOW TO DESIGN COMMERCIAL BARS FOR ADA
https://cabaretdesigners.com/bar-design-ideas-how-to-design-commercial-bars-for-ada
——————————————————————————————————–
POPULAR DOWNLOADS:
2019_UNIVERSAL_BAR_CLEARANCES_WITH_ADA.pdf
CUSTOM_DRINK_RAIL_DESIGN.pdf

BAR_AND_RESTAURANT_SEATING_GUIDELINES.pdf
——————————————————————————————————–
Need Help Completing Your Bar Plan? https://cabaretdesigners.com/89-need-help-completing-your-bar-plan
QUESTION — Have a question about Bar Design, Bar Equipment or Anything Else? Post in comments section of this video!
——————————————————————————————————–
•••••••• Camera and Gear Used To Shoot This Video ••••••••
1. Canon SL2 with Kit Lens on Amazon
https://amzn.to/2TkTnt5
** Extra Canon EOS Battery
https://amzn.to/2DsppO8
2. SLIK Sprint 150 Aluminum Tripod
https://amzn.to/2PYY4Kj
3. Fovitec Studio Pro 600 LED Panel Bundle
https://amzn.to/2DJ2sXY
4. Camtasia Video Editing Software
https://amzn.to/2KaZWKr
——————————————————————————————————–
Cabaret Design Group on Social Media:
https://twitter.com/DesignABar
https://www.instagram.com/bardesigners
https://www.pinterest.com/bardesigner
https://www.facebook.com/bardesigners
——————————————————————————————————–
DISCLAIMER: This video and description contains affiliate links, which means that if you click on one of the product links, I'll receive a small commission. This helps support the channel and allows us to continue to make videos like this. Thank you for the support!