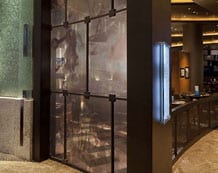 What are the top wall covering ideas and tips for bar and nightclub design? This article discusses the top 5 types of wall coverings, advice and cost.
Our mission with nightclub and bar design clients is to offer all the possibilities of products on the market in order to meet their financial objectives.

WHAT ARE THE MOST COMMON WALL COVERINGS IN BAR AND NIGHTCLUB DESIGN?
The following list constitutes today's most common types of wall coverings used in nightclub, stripclub and bar design in a variety of price points:
Wallpaper
Three-Dimensional Thermoplastic Laminates
Sculpted Wall Panels
Architectural Metal
Laminated Glass
This is definitely a good economic cross-section of wall coverings, priced from low-to-high.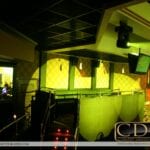 With a virtual unlimited array of products from which to select, I'll limit this discussion to the company whose products I've found to be very popular among nightclub owners: Koroseal, formally known as Koroseal Interior Products Group). Koroseal not only has a large offering of products for homeowners, but also has the most substantial breadth of textured vinyl wall coverings for nightclubs that I've encountered. In fact, I find it difficult at times to narrow my own preferences. Their vinyl products are popular among installers and the durability is excellent. The majority of Koroseal's patterns are priced in the $18 per square yard ($2 per square foot) range. Some of my favorite designers within the Koroseal product line are Sondra Alexander, Patty Madden and Verde.
Three-Dimensional Thermoplastic Laminates
I had heard about these products but always scoffed at their viability – that is, until I visited the 2013 Global Shop tradeshow in Chicago. I was particularly impressed by the array of products exhibited by Advanced Technology (ATI). Folks, there is a new world out there for those who have a limited budget! The company began in the ceiling tile business, creating alternative decorative solutions to the traditional boring gypsum-based products we see in many office environments. Over time they became more creative and recognized the opportunity to expand their concept to decorative wall covering solutions.
MirroFlex by ATI Laminates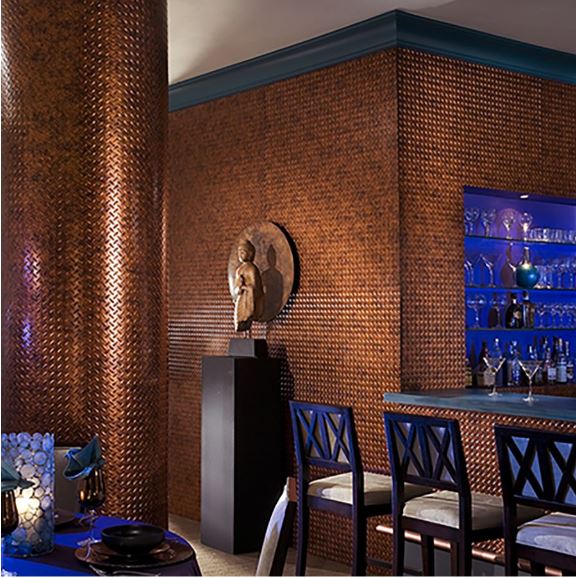 Today, ATI Laminates offers numerous decorative thermoplastic products in sheet and roll form. 'MirroFlex,' shown in photo at right) a 3-dimensional thermoplastic, offers many attractive finishes at the very affordable price of $3 – $5 per square foot. Beyond economic advantages, the product only requires a level-2 substrate finish and is easy to clean. For those of you who aren't familiar with the grading system of wall finishes, the guide by National Gypsum can be downloaded below. The only negative is that it has durability issues if used as a wainscot.
Advanced Technology also offers other value-added solutions with other laminates such as 'NuMetal' (a high-pressure laminate with a thin metal surface). Priced from $3.50 – $19 per square foot, this product is excellent in geographic areas where skilled labor would be totally unable to produce a high-level finish otherwise.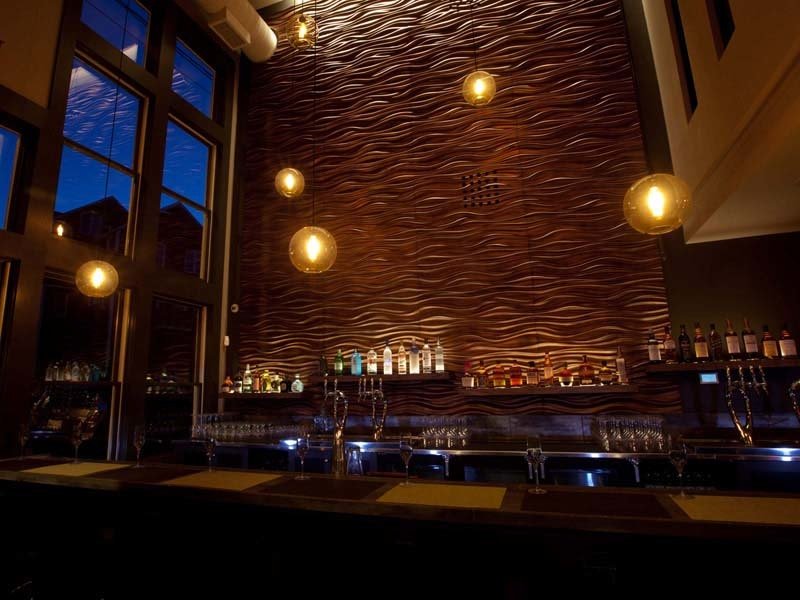 This product consists of flame retardant MDF board that is sculpted in various patterns. There are several manufacturers of this product but my favorite is Interlam. Some patterns are machined from 1¾" thick board, which makes for a dramatic appearance. But it isn't just the patterns that make this product attractive – the finishes can be as customized and dramatic as any you're likely to encounter. According to Mike Allendorf of Intersource Specialties, Interlam now has over 200 patterns, and the product can be purchased as factory-finished (many are priced $20 – $25 per square foot) or unfinished ($10 – $15 per square foot). This is where it gets tricky. The first thing you need to know is that 'unfinished' also includes no priming. Admittedly, if you're after a plain, one-color finish, you might want to consider the latter option. However, for this product should be primed for optimal finish. Sanding a sculpted panel is probably one of the trickier endeavors, because it is done entirely by hand. Honestly, I would discourage most from attempting this. On the other hand, if you prefer to take the 'high road', there are a few things to know, as well. First, the standard panels are either 4' x 8' or 4' x 10'. When I implement Interlam panels in my designs, I want a custom-looking installation! After all, why are clients paying me?! Let's say the wall in question is 22' long; to some people this would be five full panel widths and one panel at two feet. Instead, my approach would be to use six panels at 3.7' each, You will pay a slight premium for this, but no field touch-up is necessary, making for a more-professional installation!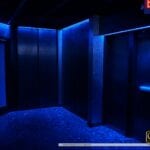 For a truly unique design solution, architectural metal offers beauty and durability. Fabricated primarily from stainless steel and priced from $20 -$25 per square foot, architectural metal is available in numerous patterns, textures and finished effects. Most people who see it for the first time are impressed by its appearance. I frequently use architectural metal as wall coverings, where it is laminated to MDF. For more information, please see my blog post noted below. Without question, the folks at Rigidized Metals can help you with all your architectural metal needs.
Laminated Digital Imagery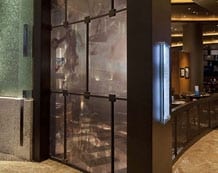 At the top of the wall covering spectrum is laminated digital imagery. This process involves laminating high-quality artistic prints to create murals on any number of substrates, including architectural glass, glazed tile, fabrics, etc. (we discussed architectural glass in an earlier post, noted below. Laminated digital imagery provides a virtually endless platform to create design, especially in a high-end nightclub and lounge atmosphere. The above photo features this application by designer Leslie Ann Wigon of Infinitypix.com; more examples can be seen on her website infinitypix.com. Working with an international network of artists and photographers, Leslie can assist you with providing you with a truly unique and personalized design solution. Pricing is dependent on the substrate and the artistic print. Laminated architectural glass applications, for instance, begin at $40 per square foot, artwork not included.
Related Post:
Nightclub Design with Architectural Glass

Call Us For Your Next Design Project
Our standard bar design service includes all construction plans and equipment layouts. We would be happy to assist any bar owner who would like to incorporate time-proven design ideas into your venue. Please feel free to contact us.

Seven Questions Commonly Asked About Bar Design 101:

To learn more about Bar Design 101 click here

Most Popular Articles
Pour My Beer: Self-Serve Beer Systems for Bars & Nightclubs
Bar Equipment Prices: How Much It Really Costs To Build a Bar
What Is "Pour Cost" and Why Is It So Important?
The Best Liquor Inventory Management System : AccuBar vs BevInco
Top 5 Design Ideas about Purchasing Nightclub and Bar Furniture