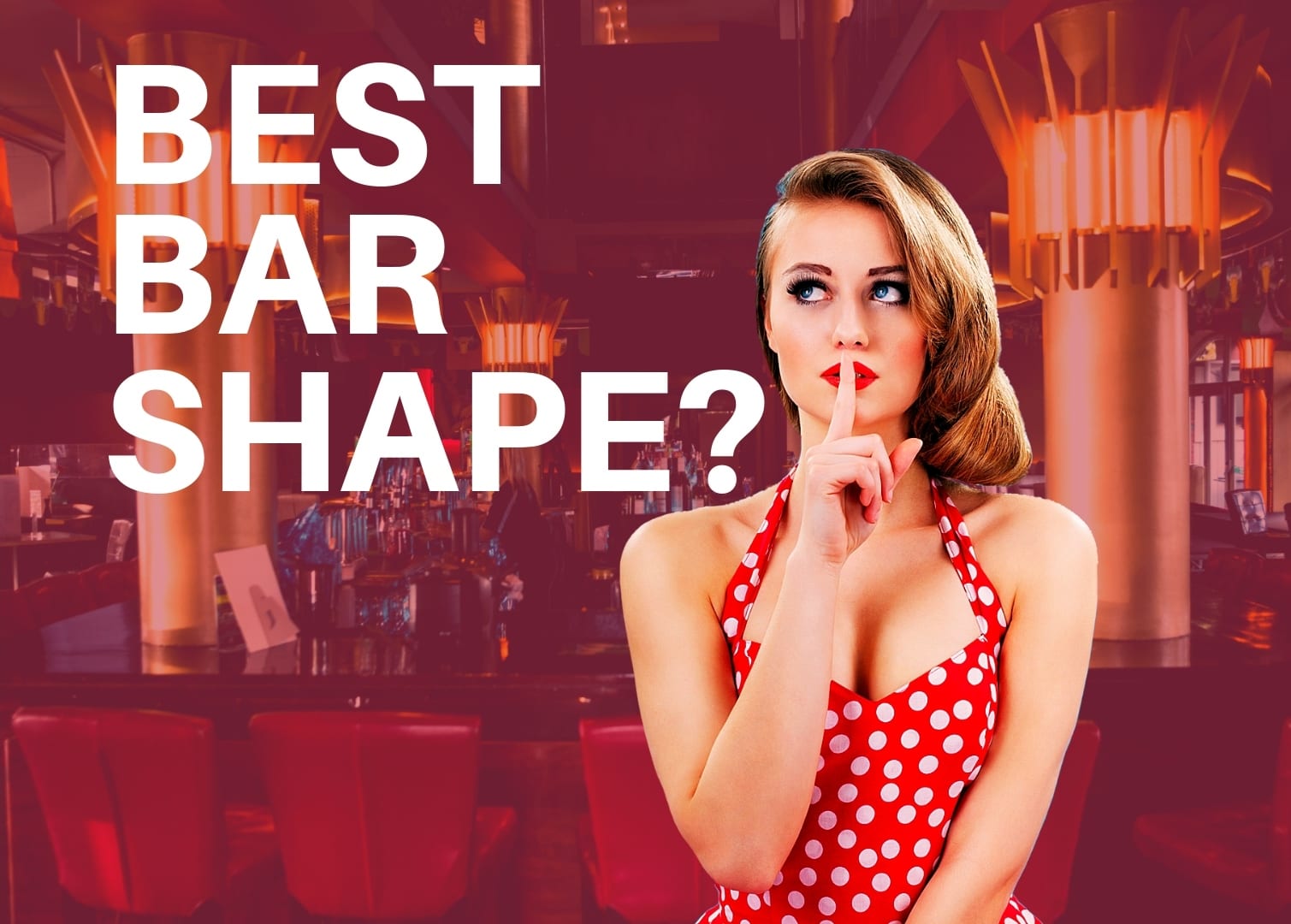 What's the best bar shape for a commercial bar?
In bar design, learn what is the best bar shape for a commercial bar and why the island bar helps owners maximize profits.

In this post I'll discuss how to build a better bar and by using real-life examples, demonstrate what is the best shape for a commercial bar.

WHAT IS THE BEST BAR SHAPE FOR A COMMERCIAL BAR?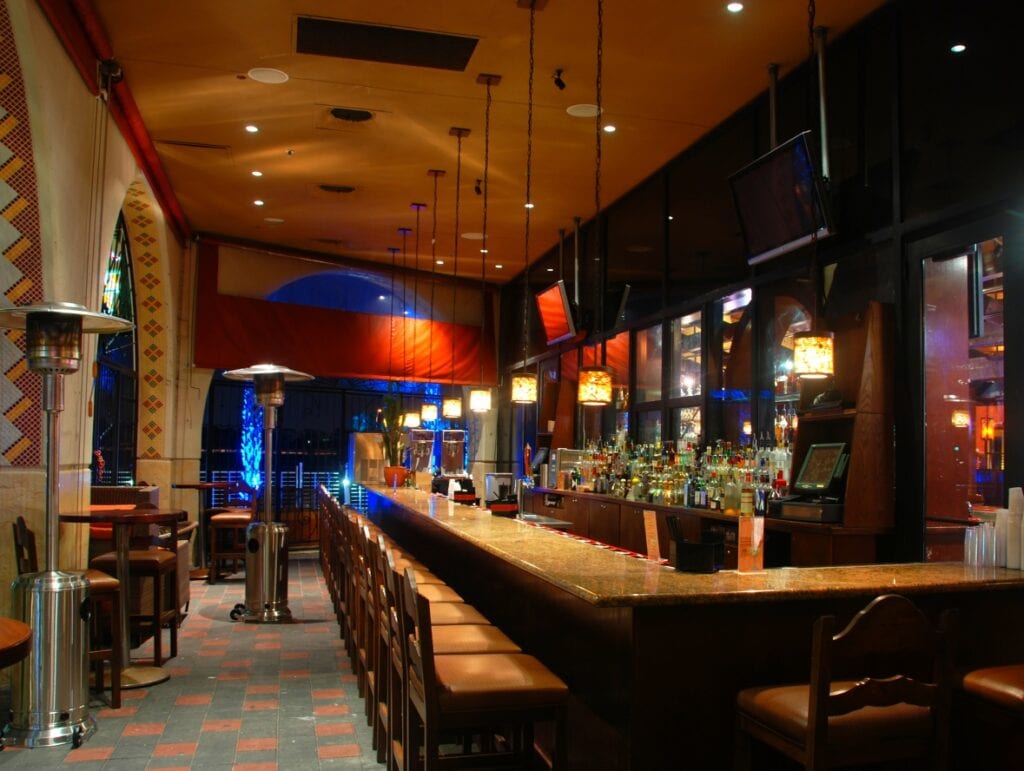 There are numerous opinions about what is the best bar shape for a commercial bar.
COMMERCIAL BAR DESIGN IS ABOUT EFFICIENCY
However, in commercial bar design, our goal is not only to maximize efficiency – but to also maximize the customer's satisfaction and enjoyment. Let's not forget that the bar should be the central focus of the front of the house and should therefore dominate the interior design. The large hotel operators are beginning to realize the merits of a beautiful, dominant and engaging bar. In CNBC's "Hotel, Behind Closed Doors at Marriott," which originally aired December 6, 2012 (and can be seen in its entirety on Hulu), it was disclosed that Marriott's largest profit center – far and away – is food and beverage. Walk into any Marriott nowadays, and you'll immediately notice a large, beautiful, front of the house bar.

SOME EXAMPLES OF POPULAR BAR DESIGNS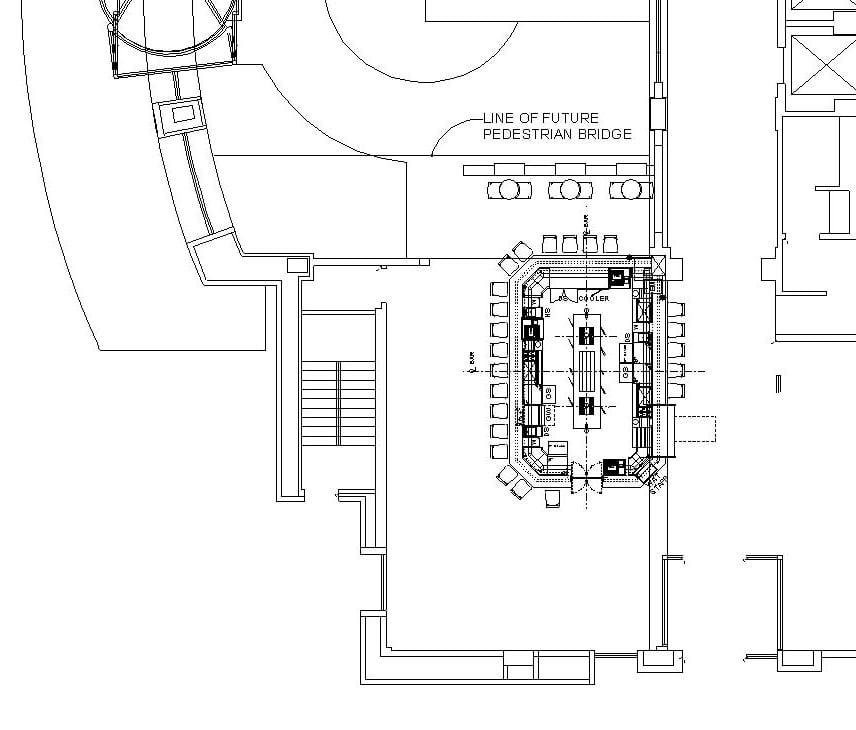 In your quest for the best bar shape for your establishment, consider the examples of some of our clients. A client was originally considering the L-shaped bar, similar to the one shown in the above photo. Their goal was to have a bar that could have a large presence for patrons entering the hotel's lobby. Next, consider the island bar shown at right. If you're unable to see the difference in the merits of each, let me elaborate:
The island bar enables a circular traffic pattern for customer interaction; the L-shaped bar doesn't.

The island bar enables at least four places for unique seating.

The island bar promotes customer interaction for those who are seated at the bar; in an L-shaped bar, patrons are forced to look at the wall.

From an efficiency perspective, this island bar features three bartender stations; none of the bartenders would have to walk more than three steps in any direction and to further enhance bartender efficiency, the POS stations and fastest-moving liquor are strategically placed along the front bar.

WHAT IS THE MOST-REQUESTED BAR DESIGN?
The best bar shape for a commercial bar is a well-designed free-standing island bar, which will make a powerful statement and maximize owner profits and customer satisfaction. The island bar is the most commonly-requested bar among our clients.

Free Consultation
Contact Us Today to Schedule Your Free Consultation!
———————————————————————————————————–
RELATED POSTS:
HOW MUCH IS MY BAR DESIGN REALLY GOING TO COST?
HOW TO IMPLEMENT SPEED RAILS IN ERGONOMIC BAR DESIGN
MOST POPULAR POSTS:
———————————————————————————————————–
POPULAR DOWNLOADS:
UNIVERSAL_BAR_CLEARANCES_WITH_ADA
BAR_AND_RESTAURANT_SEATING_GUIDELINES
———————————————————————————————————–
QUESTION — Have a question about Bar Design, Bar Equipment or Anything Else? Post in comments section of this video!
———————————————————————————————————————
DISCLAIMER: The abpve video and description contains affiliate links, which means that if you click on one of the product links, I'll receive a small commission. This helps support the channel and allows us to continue to make videos like this. Thank you for the support!