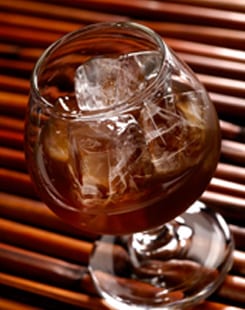 Why should you invest in a commercial ice machine? Today we'll discuss how EasyIce can clean and maintain your complicated ice machine and save you money.
Do you own a commercial ice machine? If so, what type of cleaning and maintenance program have you implemented? In-house? Outsourced? Are you aware that ice machines have surpassed dishwashers as the greatest on-premise problem in the foodservice industry?Ice is food and therefore, commercial ice machines require regimented cleaning and maintenance that can impact the health of your patrons and your business.
MY TOP 3 REASONS NOT TO OWN A COMMERCIAL ICE MACHINE:1. Commercial Ice Machines Are Too Tedious to Clean and Sanitize for Bars and Nightclubs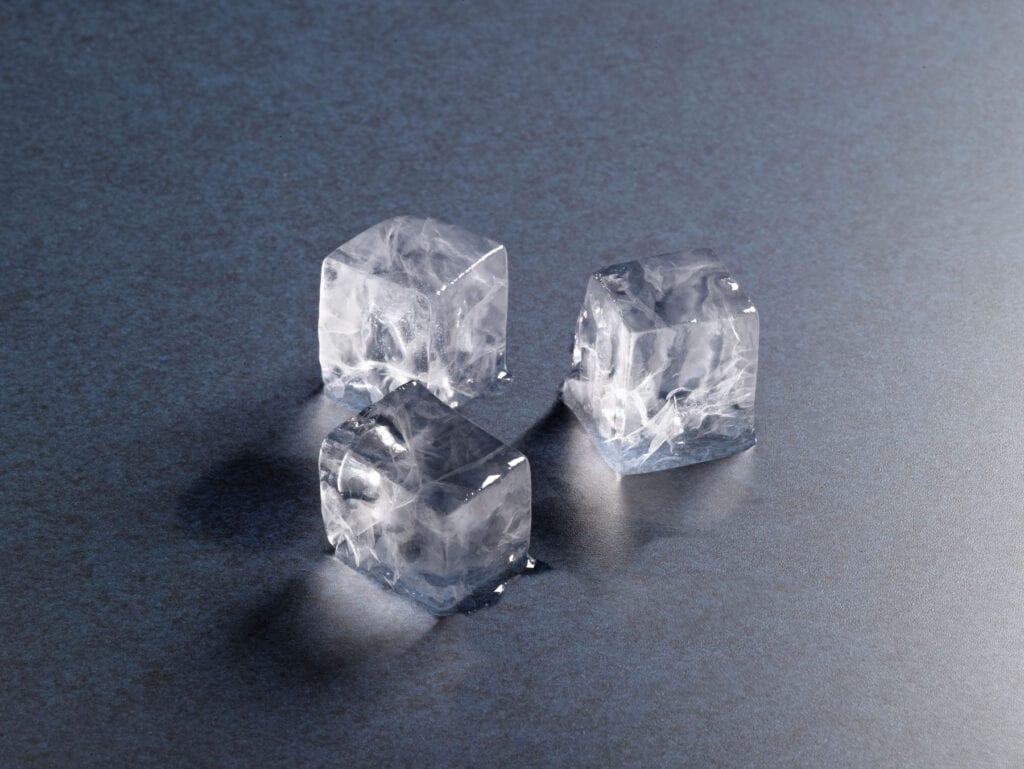 You may not be aware, but ice is considered a food product by the FDA and is required to be sanitary. Many people have a disconnect with ice machines, thinking that merely because ice is manufactured in a cold, closed environment, it isn't susceptible to mold and bacteria, but this just isn't the case. Algae and slime growth are naturally-occurring by-products in the ice "drop zone" and evaporator compartment of all commercial ice machines. As a result, commercial ice machines need to be deep-cleaned on a periodic basis, or slime, bacteria and mold will proliferate, thereby making the ice unsafe for consumption. Additionally, ice machines must be wiped-down and sanitized between scheduled deep-cleanings. For instance, as demonstrated in the above video for Hoshizaki ice machines, here's a summary of how to clean and sanitize:

It takes 22 factory-recommended steps to clean the machine, including the exact sequence of when to turn the power supply "ON" and "OFF" and for how long, and the exact cleaning agent and dilution to use for removal of scale, just to name a few.

Factory-approved sanitizing requires 23 steps, commencing with a 5.25% solution of chlorine bleach diluted in 0.8 gal of water, progressing through when exactly to close the water supply, when to turn "ON" the power supply and for how long, etc.

If you don't perform these tasks on a regularly-scheduled basis, you run the risk of infecting your customers – a risk I doubt any intelligent owner wants to take. Suddenly, the thought occurs to me: I'd like to know how many bars and nightclubs have a staff member who's properly trained to perform ice machine cleaning, to perform it accurately and on a regularly-scheduled basis. I think most owners would be hard-pressed to honestly state that they have a diligent in-house cleaning program for their ice machines. For those who do have such an employee, what happens if that person quits?
Downloadable:
Hoshizaki Cleaning and Maintenance Guide

2. Commercial Ice Machines Require Complicated Periodic Maintenance to Perform Reliably
An aggressive, periodic cleaning program is just one aspect of commercial ice machine ownership. If you want your machine to perform reliably and efficiently, periodic maintenance is also mandatory – after all, it is a machine, isn't it?! Don't let that simple, attractive stainless steel case fool you – a very complicated machine lies beneath! To illustrate this point, the following routine steps are just a snippet of a commercial ice machine preventative maintenance program:
· Clean air filter.
· Check external filter system and change cartridges as needed.
· Check and clean the inlet water valve screen as needed to assure proper water flow.
· Conduct annual bearing inspection.
This may not seem like much, but I bet the owners of most bars and nightclubs simply don't have the staff who are qualified to perform any of these tasks – and certainly not in an ongoing fashion. And if you think this is imposing, check-out the downloable below titled "Miscellaneous Tech Tips Articles," which lists an entire page of topics that affect the performance of commercial ice machines. Although some of these articles are intended for technicians, many contain information owners need to know.
Downloadable:
Hoshizaki Ice Machine Tech Tips
3. Easy Ice: The Alternative to Owning, Cleaning and Maintaining a Commercial Ice Machine
I don't know about you, but considering all the above, it's pretty clear to me that owning, cleaning and maintaining a commercial ice machine is an insane proposition. To make matters worse, you tie-up between $3,500 – $5,000 in operating capital when you purchase the machine, and if you aren't diligent about how you manage it, you endanger the health of your patrons AND your business. Folks, this is NOT what I call a "winning proposition." Fortunately, there IS a solution that can rid you of all this: an ice machine subscription from Easy Ice! Easy Ice is the first and only company to offer ice machine subscriptions! In fact, Easy Ice is to commercial ice machines what Ecolab and Autochlor are to commercial dishwashers. Instead of the traditional approach of purchasing–cleaning–maintaining, an ice machine subscription with Easy Ice will provide you with the following: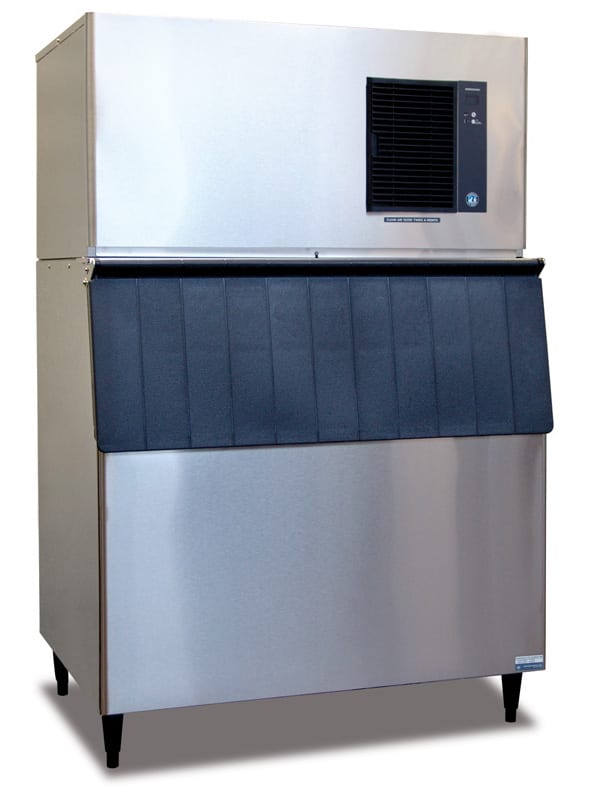 A Hoshizaki ice machine.

All repairs and maintenance by expert technicians.

U.S.-based Customer Support Center, 24 hours a day, 365 days a year.

Free standard water filter replacements and ice machine cleanings (2 per year).

With guaranteed ice, in the unlikely event that your ice machine breaks down, Easy Ice will furnish you with emergency ice! Hoshizaki ice machines produce the cleanest, hardest and best ice in the industry, which will help you pour more consistent drinks.
With an ice machine subscription with Easy Ice, you no longer have to concern yourself with machine cleaning and maintenance (except for routine responsibilities mentioned in the link below) and you can invest your hard-earned capital in something that produces a measurable return for your bar or nightclub.

Links:

Easy Ice: Customer Cleaning Responsibilities

Related Blog Posts:

Easy Ice: Ice Machine Subscriptions for Bars and Nightclubs
Perfect Drinks With Hoshizaki Ice Machines

We Work International Customers
If your bar or nightclub application is outside the U.S., we'd be delighted to work with you! We're familiar with the metric system and can furnish you with the appropriate plans and specifications for construction. With our web-conferencing and Basecamp 24 x 7 project management system, we're fully capable of servicing your needs. Please click here to learn more about our methods.

Call Us for Your Next Design Project

Our standard bar design service includes all construction plans and equipment layouts. We would be happy to assist any gentlemen's club, night club, or bar owner who would like to incorporate time-proven design ideas into your venue. Please feel free to contact us.

Most Popular Articles
Ergonomic Bar Design For Maximum Profits
What's The Best Draft Beer System: Direct-Draw vs Remote-Draw
How Much Bar Design Costs: Bar Design Cost Guide
Which Liquor Inventory System is the Best: AccuBar vs BevInco
Top 5 Design Ideas about Purchasing Nightclub and Bar Furniture