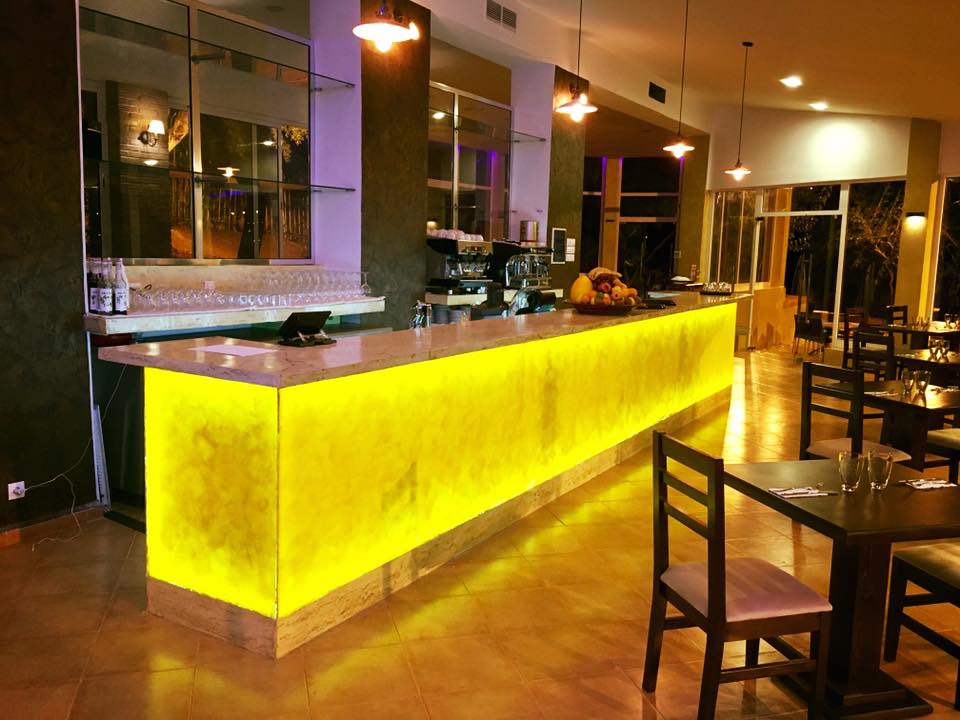 What bar equipment is needed for a juice bar? In this article we'll discuss the basic principles of basic bar design to unlock the answer to this question.
Is there a defined approach for designing such a bar, and if so, where do you turn for help? In this edition of Design Buzz we'll be discussing just what considerations you should make when designing a non-alcohol bar.
WHAT DEFINES A JUICE BAR?
The reason I ask this question is because a non-alcohol bar is literally any bar where non-alcohol drinks are made. This includes fresh juice drinks and a house menu of "mocktails" — non-alcoholic cocktails. In the stripclub business, this type of bar is often referred to as a "juice bar." We recently completed a juice bar design for Restaurant Le Paradou, a client who opened the above restaurant in Algiers, Algeria in late summer, 2016 (photo courtesy of Restaurant Le Paradou). Although Restaurant Le Paradou will not be serving alcohol, they'll be offering a complete menu of non-alcohol-based drinks that will include various mixers.

WHAT TYPE OF BAR EQUIPMENT SHOULD BE USED FOR A NON-ALCOHOL BAR DESIGN?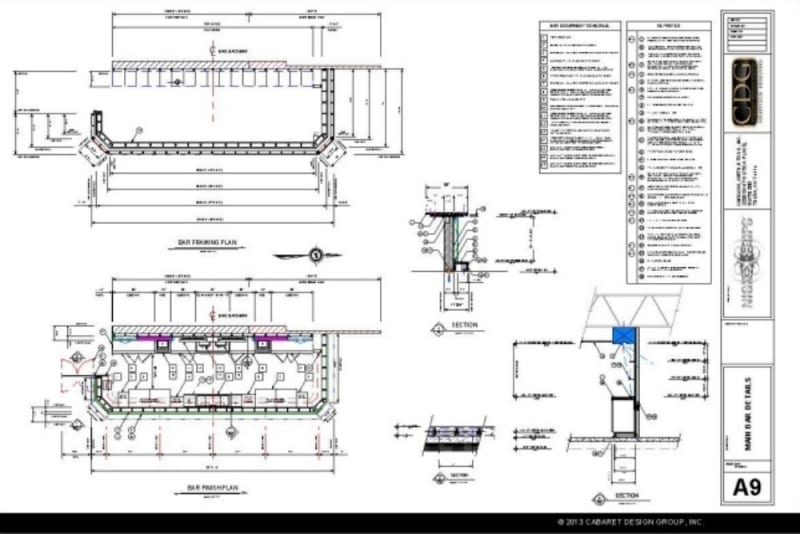 From the description above, it's obvious that the menu at Restaurant La Paradou in Algeria will include a range of prepared drinks, and that these drinks must be made in a systematic process or its 250 patrons will be very unhappy with their service. The drinks will contain several ingredients — the same as any alcohol-based drink — but it just so happens that alcohol isn't one of them. So what's different about this bar? Nothing.Therefore, the bar design for this and probably most non-alcohol applications must include the same equipment as that of most conventional alcohol bars! This list includes the following (along with downloadable cut sheets):
Glastender dump sink cut sheet

Hobart Premax glasswasher cut sheet
Glastender drainboard cut sheet
Glastender combo ice bin (optional cold plate)
Glastender drainboard blender station cut sheet
Glastender hand sink cut sheet
Glsstender speed rail cut sheet
Glastender backbar cooler cut sheet
Glastender POS station cut sheet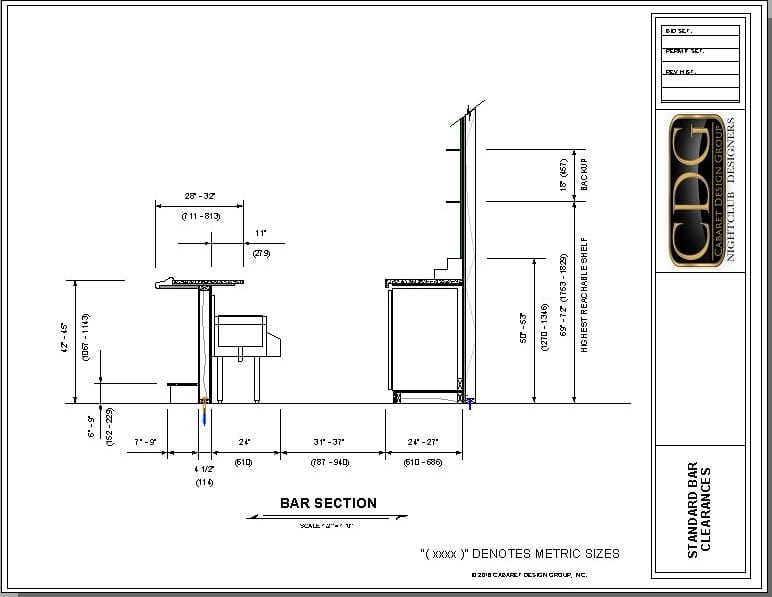 Speed rails are normally ordered for drainboards and ice bins, and installed on the front of each; they typically run the entire width of each apparatus. We usually custom-design POS cabinets for all of our clients; these have a working height that is more compatible with the bartender and we strongly urge clients to have them installed on the bar front. If you're considering a soda gun, then you'll need to include a cold plate when ordering your ice bin; this is normally an option with all ice bins, but only if they are 24″ (610 mm) or longer. The optimal arrangement for any busy bar is to include a glass washer, as we did in this design. Some health departments insist on the presence of a 3-bin sink, but that isn't the deal-breaker some may think; actually, there is a work-around to accommodate this requirement without losing space, as explained in a previous blog post:
Downloadable:
Standard Universal Bar Clearnces


Related Blog Posts:
Productive Bar Design: Automatic Glass Washers vs. 3-Bin Sinks
Bar Equipment Prices and How Much It Really Costs to Build a Bar
Top 3 Bar Design Ideas for Maximum Profits

GLASS STORAGE: A CRITICAL DESIGN FEATURE FOR EVERY BAR
For the record, all underbar stainless equipment specified for this project was Glastender — it's my personal favorite. As any bar, restaurant or nightclub owner or manager will agree, you can't have too much storage. Actually, many bars lack adquate glass storage. For Restaurant La Paradou, we included an underbar combination drainboard / glass storage unit (see below for the cut sheet) to go along with the rack glass washer. This way we can always keep two racks of clean glassware handy while providing additional processing space.
Downloadable:
Glastender drainboard glassrack cut sheet
As you can see from this example, the equipment for a non-alcohol bar isn't different from that of most alcohol bars. The bottom-line is that, whenever designing a bar, efficiency is of the utmost importance.

We Work International Customers
If your bar or nightclub application is outside the U.S., we'd be delighted to work with you! We're familiar with the metric system and can furnish you with the appropriate plans and specifications for construction. With our web-conferencing and Basecamp 24 x 7 project management system, we're fully capable of servicing your needs. Please click here to learn more about our methods.

Call Us for Your Next Design Project
Our standard bar design service includes all construction plans and equipment layouts. We would be happy to assist any gentlemen's club, night club, or bar owner who would like to incorporate time-proven design ideas into your venue. Please feel free to contact us.

Most Popular Articles
Ergonomic Bar Design For Maximum Profits
What Is "Pour Cost" and Why Is It So Important?
Which Liquor Inventory System is the Best: AccuBar vs BevInco
Top 5 Design Ideas about Purchasing Nightclub and Bar Furniture
Top 5 Design Tips and Advice for Bar and Nightclub Owners