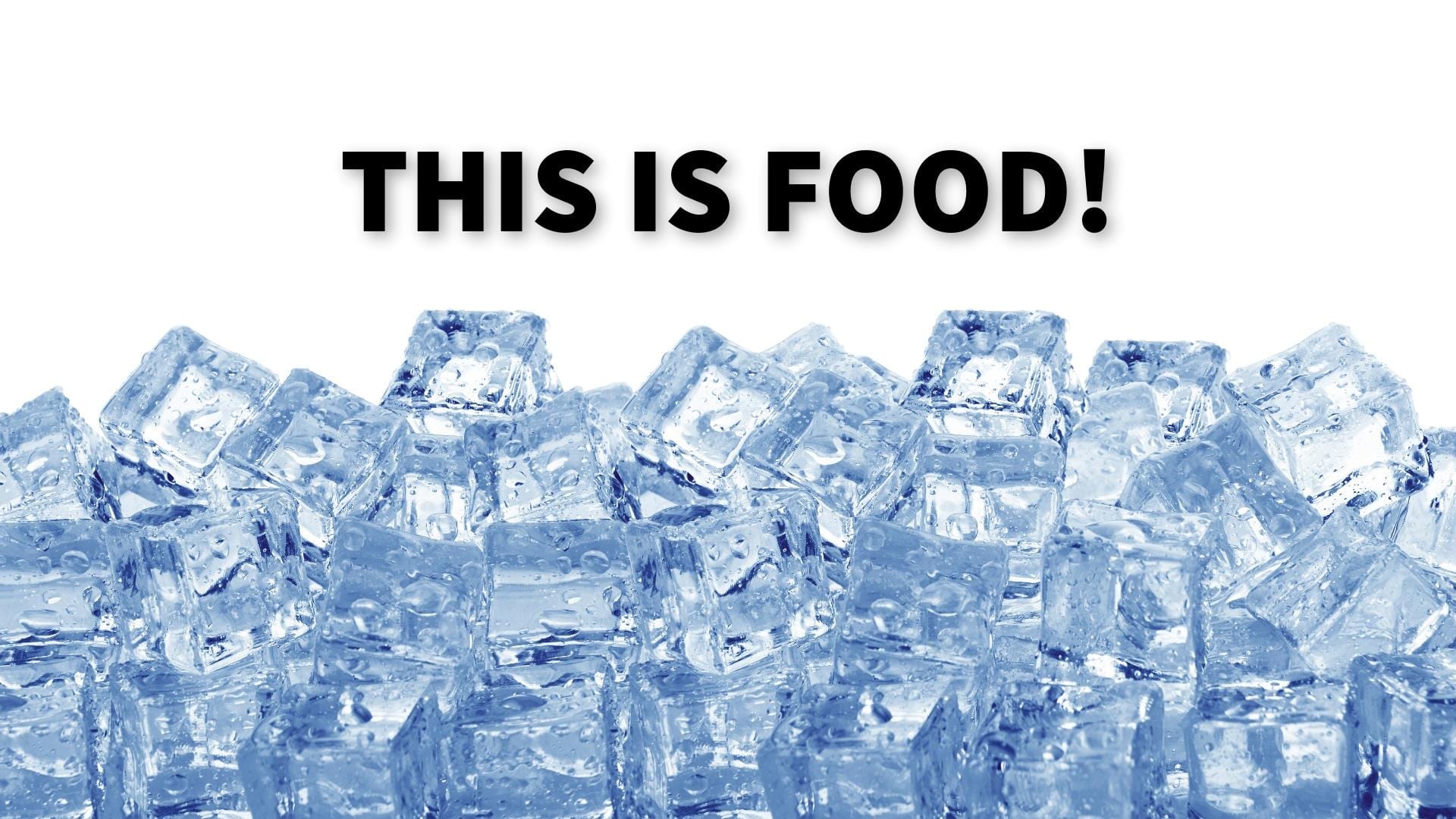 Are you a bar or restaurant owner looking for a valuable service?
Discover how Easy Ice and Hoshizaki America have teamed for an incredible service.If you own a commercial ice machine, has it ever broken down? What do you do for ice at that point? Do you clean and maintain your ice maker? Are you aware that ice machines can be the breeding ground for bacteria and mold? In this post, I'm going to discuss how one service can resolve all of these issues.

BEST BAR SERVICES – ICE MACHINE SUBSCRIPTIONS BY EASY ICE
Does this photo look familiar? How about this one? It should – this is food! Because the FDA considers ice to be food, commercial ice machines need to be deep-cleaned on a periodic basis in order to prevent the proliferation of slime, bacteria and mold. How many bar and restaurant owners have the staff to adequately clean their ice machines to keep their customers from getting sick? Proper maintenance of ice machines is serious business! It's no secret that commercial ice machines are costly; prices vary with capacity, but many machines range between $3,500 – $5,000. This is a lot to manage!
But wait. Easy Ice developed the concept of ice machine subscriptions – a lease of sorts – to help bar and restaurant owners rid themselves of these headaches. By paying a monthly "subscription" fee, owners enjoy the benefits of saving their precious operating capital, while having factory-trained experts provide the cleaning and maintenance. Even better, through a partnership with Reddy Ice, the largest packaged ice supplier in North America, Easy Ice guarantees free "breakdown ice" 24 x 7 if your ice machine ever breaks down. And you'll receive a Hoshizaki ice machine – the best ice machine in the industry!


But don't take my word for it. Hear what Mike Troutman from X-Golf San Antonio has to say about his experience with Easy Ice. We designed Mike's bar and kitchen in 2017:
"I highly recommend the Easy Ice ice machines. Our ice machine has gone down once and per their promise they did stock us with ice for the day to keep our bar up and running." "We went with Easy Ice for a couple of reasons that I think are very important: Number One – they maintain the machines. If I was to buy my own machine, I don't know enough to maintain it, and secondly, if the machine goes down, they'll provide ice, which is huge, so I just think for the overall safety and health of our customer base, I know we've got a great product that is going to last a long time and if there's something does go wrong, I just have to pick up the phone and call Easy Ice, so I really appreciate Rick's suggestions, in pointing us in the right direction to use Easy Ice".
— Mike Troutman
Owner, X-Golf San Antonio
TODAY'S TAKEAWAY

Factory-approved sanitizing of commercial ice machines requires 23 steps and most bar and restaurant owners don't have the staff to reliably execute this procedure.
Free Consultation
Contact Us Today to Schedule Your Free Consultation!
———————————————————————————————————–
RELATED POSTS:
PERFECT DRINKS WITH HOSHIZAKI ICE MACHINES
TOP 3 REASONS WHY NOT TO OWN A COMMERCIAL ICE MACHINE
———————————————————————————————————————
MOST POPULAR POSTS:
COMMERCIAL BAR DESIGN – A TOP 7 LIST OF BAR FINISHING IDEAS
ERGONOMIC BAR DESIGN FOR MAXIMUM BARTENDER EFFICIENCY AND PROFITS
HOW MUCH DOES IT REALLY COST TO BUILD A BAR?
HOW TO DESIGN COMMERCIAL BARS FOR ADA
———————————————————————————————————–
POPULAR DOWNLOADS:
STANDARD BAR CLEARANCES w/ADA:
https://www.dropbox.com/s/6pnjarjnonq0d7t/UNIVERSAL%20BAR%20CLEARANCES%20w_ADA.pdf?dl=0
CUSTOM DRINK RAIL DESIGN:
https://www.dropbox.com/s/tj9wr1gp4kolbqa/CUSTOM%20DRINK%20RAIL%20DESIGN.pdf?dl=0
BAR AND RESTAURANT SEATING GUIDELINES:
https://www.dropbox.com/s/lwni53dohpc4hbd/BAR%20AND%20RESTAURANT%20SEATING%20GUIDELINES.jpg?dl=0
———————————————————————————————————–
Need Help Completing Your Bar Plan? https://cabaretdesigners.com/89-need-help-completing-your-bar-plan/
QUESTION — Have a question about Bar Design, Bar Equipment or Anything Else? Post in comments section of the above video!
Cabaret Design Group on Social Media:
https://twitter.com/DesignABar
https://www.instagram.com/bardesigners
https://www.pinterest.com/bardesigner
https://www.facebook.com/bardesigners
———————————————————————————————————————
DISCLAIMER: The above video and description contains affiliate links, which means that if you click on one of the product links, I'll receive a small commission. This helps support the channel and allows us to continue to make videos like this. Thank you for the support!