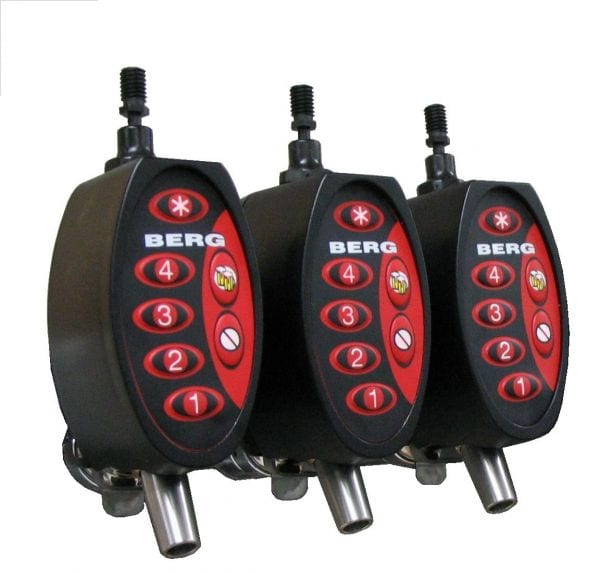 Which draft beer inventory control system is the best? Today we'll compare the features of the EasyBar, Berg and BevCheck draft beer inventory systems.

You're considering implementing a draft beer inventory control system, but you're torn over which offers the best return. After all, they all boast of returning more money to the bottom line. And let's face it: you've watched the various ways your bartenders pour and you know there must be a way to better manage your draft beer program.

WHY DRAFT BEER NEEDS TIGHT INVENTORY CONTROL
As I mentioned in a recent edition of Design Buzz (below), CPA Chuck Deibel revealed that bars are losing 15-25% of their draft beer, verified by the results he's seen in over 20 years, with over 1,000 bars and over 5,000 audits of his own. There are several major companies who provide a very useful service to bar owners to help them maximize their tap beer profits. This group includes Easybar, BevInco and Berg. There are other products which provide a similar service, but I feel that three companies provide a good cross section of today's available technology.
EASYBAR DRAFT BEER PORTION CONTROL SYSTEM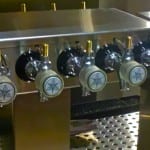 Not to anyone's surprise, Easybar has an entry in this product category, called the "Easyflow Metering System." To me, Easybar is the industry leader in liquor control systems. What I did find surprising is the simplicity of Easyflow (a brochure of which can be downloaded below). Easyflow is a dispensing system which delivers any of three preset amounts, i.e., 12 oz., 16 oz., 22 oz. If problems with foaming are encountered (due to temperature, pressure, etc.), the bartender will top-off the pour and the sale will be recorded as the next higher amount.
The Easyflow Metering hardware is installed between the faucet tap and tap handle. While the installation is simple, so is its removal. If your bartenders wanted to drink "after hours," all they have to do is remove the flow meter. Because each tap has its own meter, multiple drinks can be poured simultaneously. Pouring activity is tied to the POS system and each pour is counted and dispensing information is available through Easybar software.
The Easyflow Metering System provides a valuable service, at an average retail price of $3,500 – $5,500 for a 10-tap system (software included). Because this is a dispensing system (due to its presets), it becomes attractive for higher volume operations.

Downloadable:
Easybar Draft Beer Portion Control Brochure
BERG TAP2 CONTROL SYSTEM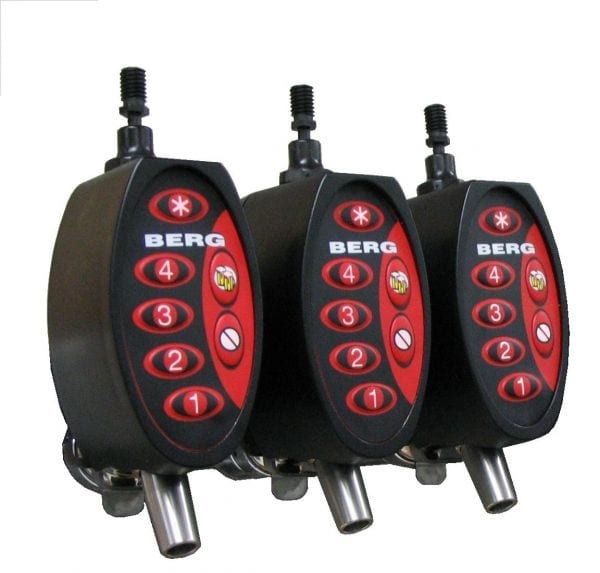 Berg, a long-time participant in the liquor control sector, launched a beer control system in 2005 known as "TAP2." It is also very important to note that TAP2 also dispenses wine and batch cocktails, such as margaritas. Installed as an integrated faucet metering device, The TAP2 (shown in the photo above) marries its 7-button flow meter with a Perlick stainless steel, clean-in-place faucet, long-regarded among the industry's finest. The TAP2's keypad is designed to simplify the pouring process to precisely pour any of four sized glasses and then top-off, if needed. Let me explain. With respect to beer pouring, Berg accepts that, due to variations in pressure, temperature, gas, etc., not every beer (with preset pouring) can be automatically dispensed with every pour. Given this as Berg's engineering design premise, they include a "Add-a-Head" button that can dispense an additional two ounces, if needed. Berg's approach is that if the problem persists, there must be an equipment issue that needs to be addressed by management, such as the regulator, temperature of the walk-in cooler, etc. The advantage TAP2 offers is pouring efficiency, as it enables the bartender to fill multiple glasses simultaneously. Information about TAP2 can be downloaded below.
TAP2 records every ounce poured to the Berg software. The "Add-a-Head" feature limits the bartender to only a single top-off per pour. With Berg's "Infinity" software, bar owners receive pouring cost and a host of other management reports. This information is not in real-time. An average 10-faucet TAP2 system will cost between $8,000 – $10,000 and the Infinity software carries a $300 annual charge. While the TAP2 is a much greater investment than the Easyflow system, it has more valued features.

Downloadable:
Berg TAP2 Draft Beer Dispensing System Overview
WHAT MAKES BEVCHEK THE BAR OWNER'S BEER INVENTORY SYSTEM?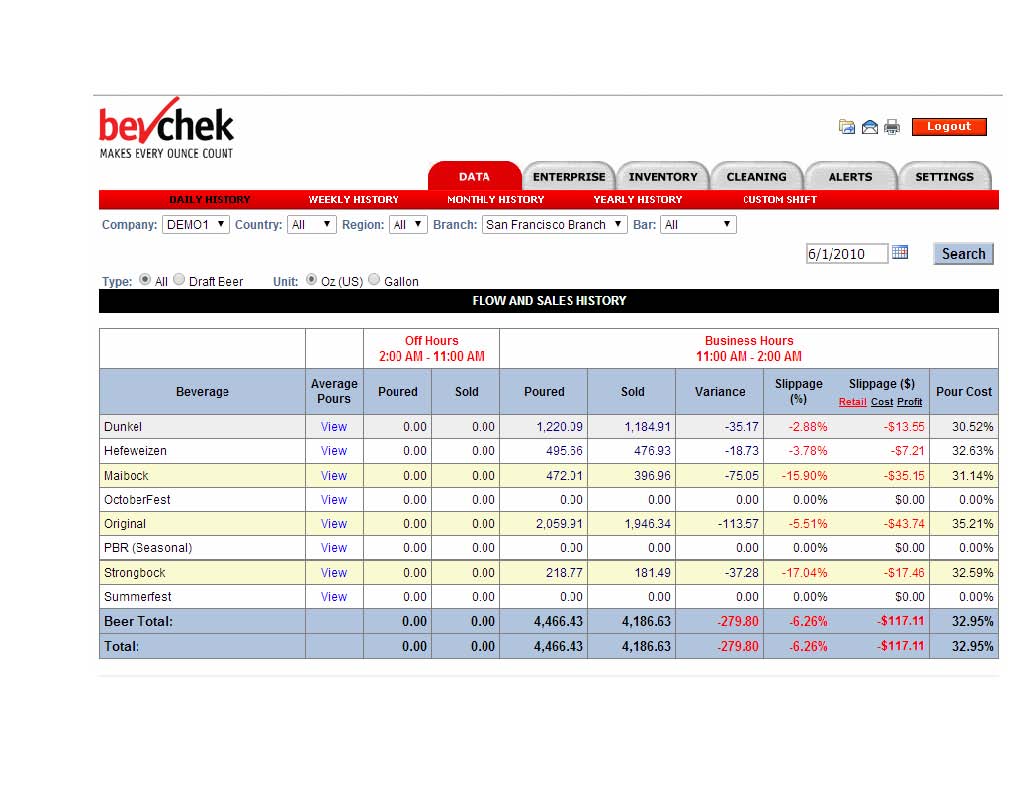 BevChek takes a different approach than Easyflow and TAP2. BevChek flow meter controls are installed at the keg. The advantage in this is the amount of beer dispensed can be accurately measured. Since the controls are at the front-end of the system, the bartenders draw each beer manually, which requires more upfront training. Patrons aren't aware of the hardware because it isn't visible. BevChek delivers full accountability through BevInco's signature software. The bar owner knows the amount of beer dispensed for every beer poured.
BevChek offers many features not available by Easyflow or TAP2, such as:
All data is sent – real time – to BevChek servers.
BevChek provides each bar owner with their own exclusive online account on BevChek's website, which can be accessed using any web-enabled device!
The BevChek flow meters measure the volume poured of every drink.
The system reports total ounces used and sold for each brand.
Keg inventory is monitored.
The temperature of the walk-in cooler is monitored.
Examples of the various screens BevChek clients enjoy can be seen by downloading them below. 
BevChek enables you to monitor each bartender's performance. Because the BevChek system is monitored in real time, you will also know if beer is being poured – unauthorized – after hours! Not only do you have accurate inventory and cost information, but now a means of knowing just where all your beer is going.
BevChek charges a one-time setup fee of $1,000 and $100 per tap (up to 70 taps). For instance, a 10-tap system would retail at $2,000. After the initial installation, there is an ongoing charge of a mere $175 per month, which provides you with all of the support I listed above.
Downloadables:
BevChek Temperature Monitoring Sample Screenshot

WHICH BEER INVENTORY CONTROL SYSTEM IS THE BEST?
The three products I've featured here all provide a valuable service. I would rate all as a solid investment by companies who have solid and outstanding reputations in the hospitality industry. The Easyflow and TAP2 systems offer the greatest speed. With its higher initial investment, TAP2 is more easily justified for high-volume operations. From my experience in the industry, the majority of owners of small-to-medium size nightclubs, bars and restaurants wouldn't be receptive to the TAP2's price tag. However, with its speed and batching capabilities, I think TAP2 is the frontrunner in the gaming industry. As for Easyflow, I think it's more of a player in the gaming industry, but it's inability to dispense batches makes them less appealing than TAP2.
Because of its low upfront cost and abundance of features, BevChekshould own the small-to-medium nightclub, bar and restaurant sector. BevChek is the only beer inventory system on the market that provides real-time reporting and accounting, 24 x 7, which should be an invaluable service to every owner. I think BevChek's ongoing monthly fee of $175 is nominal because of the very unique and valuable service it offers owners. For instance, compared to TAP2, you could own BevChek for 34 months for the same overall cost. I think TAP2 will eventually offer real-time reporting as well, but it will probably be offered at about the same price, as the benefit of this feature is too valuable to give away.
No matter whose system you choose for your bar, I think a beer inventory control system is the only way an owner can hope to maximize his or her tap beer profits.

Related Posts:
How To Set Your Bar Staff-Up For Success

Productive Bar Design: State Audit Peace of Mind With BevInco

Which Liquor Inventory System is the Best: AccuBar vs BevInco

We Work International Customers
If your bar or nightclub application is outside the U.S., we'd be delighted to work with you! We're familiar with the metric system and can furnish you with the appropriate plans and specifications for construction. With our web-conferencing and Basecamp 24 x 7 project management system, we're fully capable of servicing your needs. Please click here to learn more about our methods.

Call Us for Your Next Design Project
Our standard bar design service includes all construction plans and equipment layouts. We would be happy to assist any gentlemen's club, night club, or bar owner who would like to incorporate time-proven design ideas into your venue. Please feel free to contact us.

Most Popular Articles
Pour My Beer: Self-Serve Beer Systems for Bars & Nightclubs
Ergonomic Bar Design For Maximum Profits
Stripclub Acquisitions: Existing Construction vs Ground-Up
What Is "Pour Cost" and Why Is It So Important?
Top 5 Ideas for Stripcclub Stage Design
Top 5 Design Ideas about Purchasing Nightclub and Bar Furniture