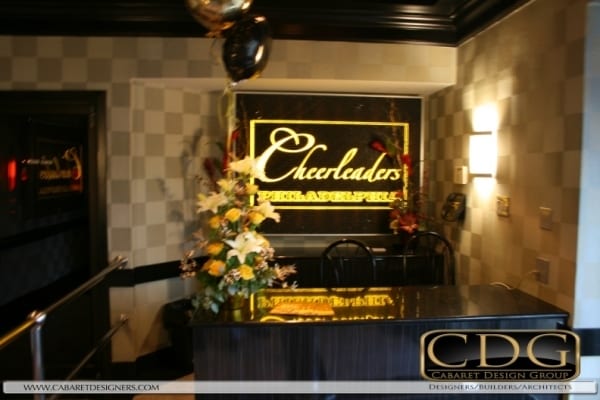 What is the best wallpaper for bar design? Discover the most popular wallpaper selections its benefits and disadvantages and installation tips.
Are you planning to re-decorate your bar or nightclub? If you're considering wallpaper, unless you knew where to begin looking, you probably experienced the fastest migraine headache you've had in a long time! With so many choices, where does one begin? Should you consider painting? This story addresses my top 5 wallpaper picks and tips for bars and nightclub design.

WHAT ARE THE BENEFITS AND DRAWBACKS OF WALLPAPER IN BAR AND NIGHTCLUB DESIGN?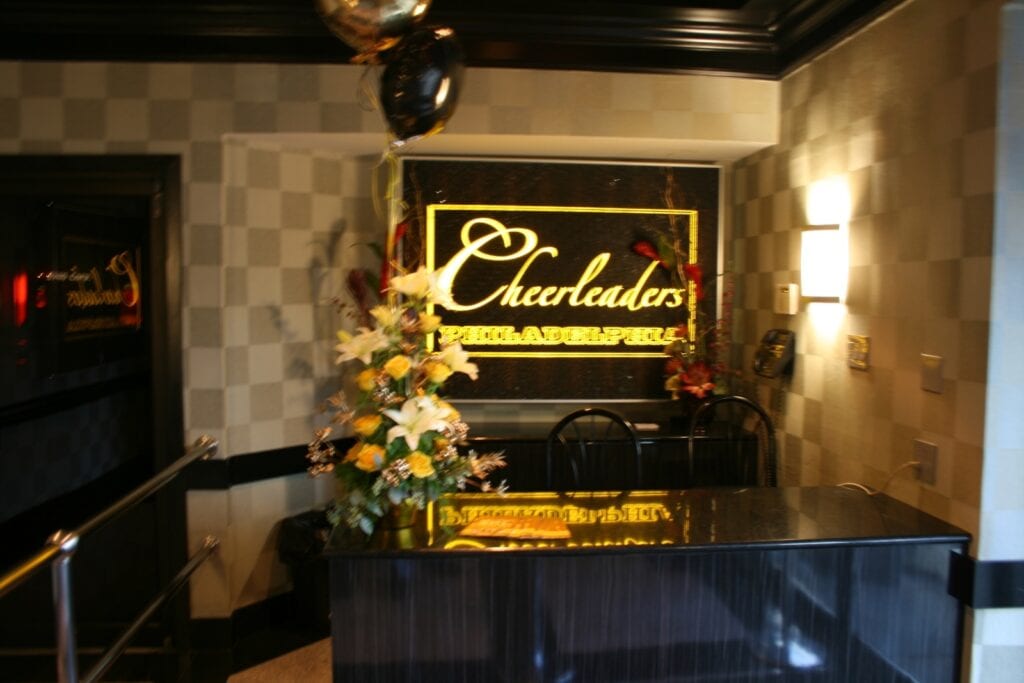 During my early years of bar and nightclub design, I rarely specify paint. Does that surprise you? This certainly isn't the case among residential designers. On the surface, the thought of this seemed strange to me, but then I thought of the reasons why:

First and foremost, bars and nightclubs are destinations that should be unlike people's homes – their design needs to create an atmosphere unlike the homes in which their patrons reside.

With a limitless variety of colors, textures and patterns, wallpaper adds much greater dimension to design.

Due to its outstanding durability and low cost, wallpaper offers great value.

Perhaps because I've specified wallpaper on a daily basis for so long, the thought of paint never enters my conscious thought pattern. Nothing against it, but to me, paint is just so residential in nature – it doesn't offer enough value to bar and nightclub design.
To me, wall coverings are the basis of all design. If your bar or nightclub lacks wallpaper, chances are design has been entirely overlooked. When I have a new client whose bar or nightclub has nothing but painted walls, I think of this as the opportunity to take design in many directions.

TOP 5 WALLPAPER PICKS FOR BAR AND NIGHTCLUB DESIGN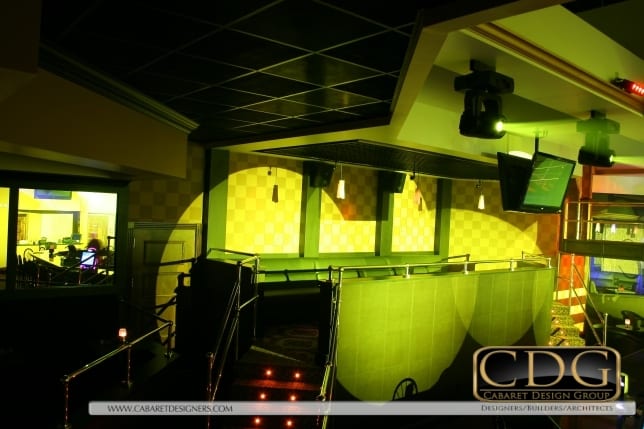 As I mentioned earlier, when it comes to wallpaper for bar design and nightclub design, there's virtually an unlimited selection of commercial wallpaper. My favorite patterns are all manufactured and/or distributed by Koroseal Interior Products, Inc. (Koroseal). Koroseal has a plethora of wallpaper lines, many of which are associated with leading designers. While it would take an entire volume to cover all of Koroseal's wallpaper products, I'll cut to the chase and list my top 5 selections:
"Excess," by Sondra Alexander (shown in photo, top right).
"Shantung Square," by Dusty Miller (shown in photo above, right).
All of these patterns are heavy commercial vinyl and are priced around $20 per square yard ($2.22 per square foot). The minimum order is 30 square yards and larger orders are sold in 15-yard increments.
HOW TO CALCULATE WALLPAPER FOR YOUR PROJECT
If you've never ordered wallpaper before, here's how it's done: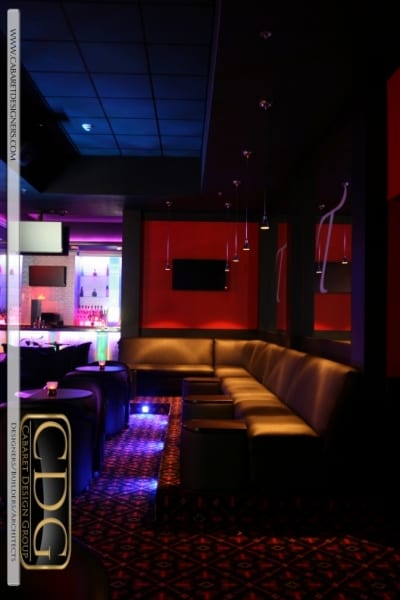 With a tape measure, measure the length of each wall.

Total your result and express it in lineal feet (i.e., 16' 3" = 16.25', 16' 6" = 16.5', etc.).

Measure the height of the room and express it in feet (similar to the above).

Using a calculator, multiply the results of #1 and #2.

Multiply the result of #3 by 1.15; this will factor 15% for waste, which is necessary because most patterns are repetitive and need to be matched.

Divide the result of #4 by 9; this will give you the total yards of wallpaper.
If you're ordering from Koroseal, remember that the minimum order is 30 yards and that their wallpaper products are sold in 15-yard increments thereafter.

HELPFUL WALLPAPER TIPS FOR PLANNING AND INSTALLATION
There's a lot to know about wallpaper, especially if you want the finished result to look as good as the wallpaper itself.

The basic assumption is that your existing walls were originally taped and finished with a "Level 4 Gypsum Board Finish."

If you don't understand what that is, please read the industry guidelines in the downloadable, below. It isn't the end of the world if you don't have a level-4 finish, but it's important for you to develop reasonable expectations of how your wallpaper will look upon completion.
A heavy grade of vinyl wallpaper, such as those that I referenced above, will go a long way toward hiding the flaws inherent with a level-3 finish.
Here are a few handy tips you might find helpful to achieve a professional-looking wallpaper installation:

If you're also planning on adding new lighting, wall switches and/or wall outlets, you'll need to complete all of your "rough-ins" first.

Good wallpaper over bad walls yields bad results, as all flaws will be "telegraphed" to the finished wallpaper. Therefore, thoroughly inspect the subject walls with your wallpaper installer and have he/she patch and sand all holes, prior to installation.


For Wallpaper Installations Using Koroseal Wallpaper
All seams should be overlapped and double-cut.

The proper adhesive is water-based with clay.

For best results, remove the adhesive two or three days after the installation, using a sea sponge (not cellulose) and a half-can of Coca-Cola in a bucket of warm water.
Downloadable:

Related Blog Posts:
Top 5 Bar Remodeling Projects, Design Ideas & Tips
Top 5 Ideas for Soffits in Bar & Nighclub Design
Chicago Metallic Stamped Ceilings in Bar & Nightclub Design

Call Us For Your Next Design Project
Our standard bar design service includes all construction plans and equipment layouts. We would be happy to assist any bar owner who would like to incorporate time-proven design ideas into your venue. Please feel free to contact us.

Most Popular Articles
Ergonomic Bar Design For Maximum Profits
Top 3 Reasons Not to Own a Commercial Ice Machine
What Is "Pour Cost" and Why Is It So Important?
Which Liquor Inventory System is the Best: AccuBar vs BevInco
Top 5 Design Ideas about Purchasing Nightclub and Bar Furniture