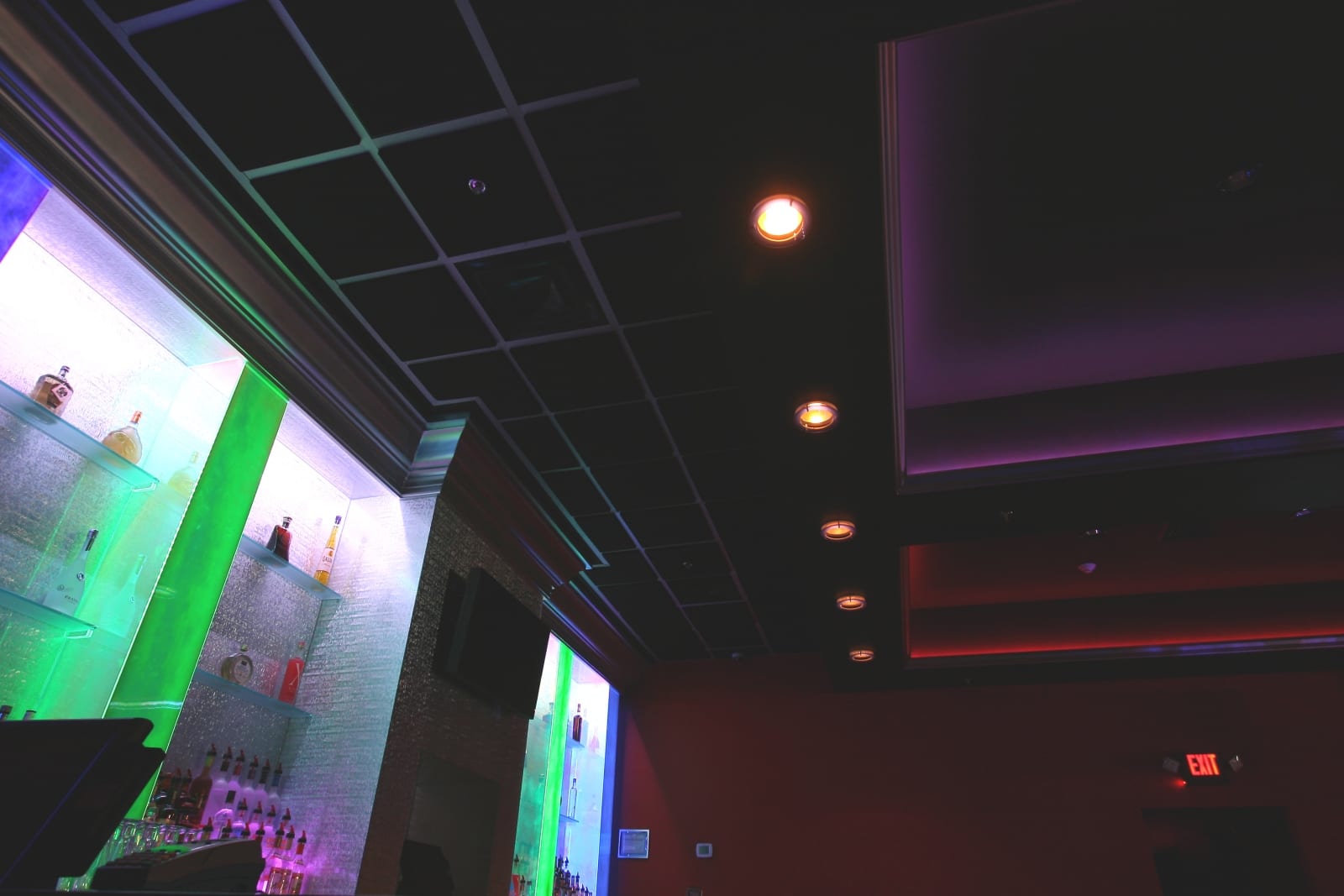 When I began designing nightclubs, I was searching for a line of architectural products that were classical in nature and scalable for large applications. Most millwork houses don't carry anything that fit these requirements.
Specifically, I was looking for Roman columns and related millwork. Believe it or not, this wasn't an easy product to find 12 years ago, but a close friend referred me to a vendor known as Pacific Columns and I'm still specifying their products today! In this edition of Design Buzz I'm going to share what I know about the Pacific Columns fine line of architectural millwork.
PACIFIC COLUMNS ARCHITECTURAL MILLWORK FOR BAR & NIGHTCLUB DESIGN
Pacific Columns (@pacificcolumns) has been manufacturing architectural columns and millwork since 1998 and I have been specifying them for nightclub and bar design for nearly 10 years. Located in the Los Angeles-area, the company's comprehensive array of columns include:
Two product lines that feature paint grade and stain grade columns in a variety of wood
species, available in fluted, tapered, non-tapered and square versions and a variety of other
decorative styles ranging from twisted wood, tapered rope and various octagonal shapes.
Diameters from 4" (102mm) – 48" (1219mm) and heights from 3' (914mm) – 50' (15.2m).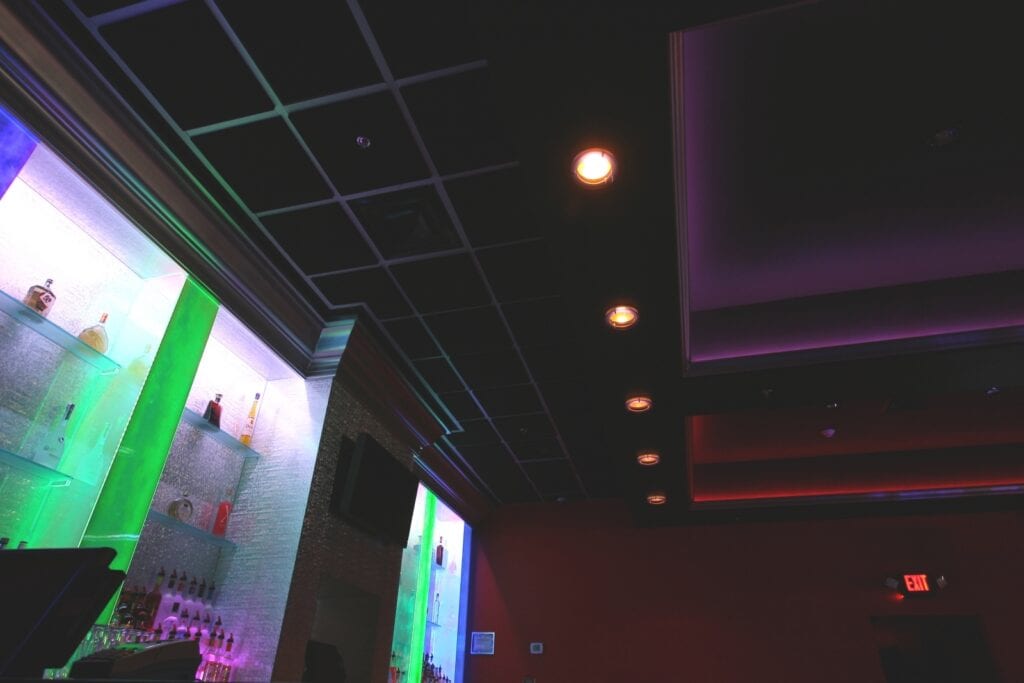 Four product lines that cover various shapes and sizes, but the one I particularly like ise
"Endura-Classic" columns, which has the following features –
A fiberglass / polyester product with a resin reinforcement, this column is truly structural,
capable of supporting loads up to 20,000 lbs.

Diameters ranging from 6" (152mm) – 36" (914mm) and heights from 6' (1.8m) – 45' (13.7m).
While I could go on and on about the various products Pacific Columns offers, the heart of the matter is which products of theirs that I recommend for night club and bar design. I really like their "Endura-Classic" line of columns. I'm especially fond of their tapered columns because they are architecturally correct. To me, a non-tapered column has absolutely no aesthetic appeal. I am a big fan of ornate Roman capitals and bases – the components that sit at the top and bottom of the column. The "Temple of Winds" capital and "Attic" base are personal favorites. The more detailed capitals probably look best when the column height exceeds 12' (3.6m).
Urethane millwork

The Pacific Columns line of urethane millwork has been a mainstay of mine. This is the only line of oversized millwork (crown moldings, cove moldings, chair rail, etc.) with which I am familiar. They are pricey, but the value and results are undeniable. As I mentioned in an earlier edition of Design Buzz (refer below), large spaces demand large moldings. The problem with many people is they think any old crown molding is good enough – NOT TRUE! When I say large rooms, this includes rooms with high ceilings – 12' (3.7m) or greater. Rooms of this magnitude require that the moldings be commensurate. I'm a firm believer that undersized moldings in large rooms are so understated that they make the overall design appear cheap. There are other ways in which I can create value solutions that can help the budget, but don't cut corners.
Downloadables:
Pacific Columns Urethane Mouldings Brochure
Polyclassic Columns Brochure

Related Posts:
Architectural Moldings in Nightclub & Bar Design
WHERE TO USE PACIFIC COLUMNS ARCHITECTURAL MILLWORK PRODUCTS?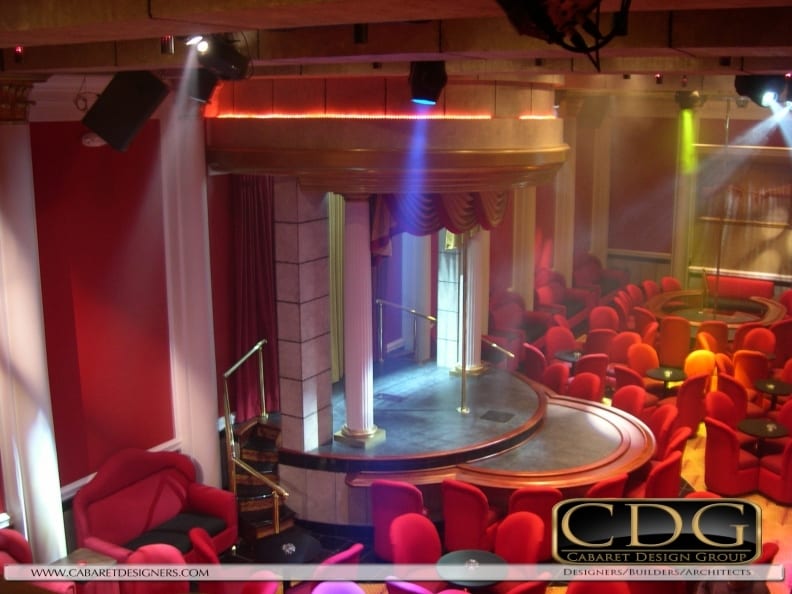 You can use columns nearly anywhere. In large, open spaces, you can use columns to delineate the room, such as shown in the photo at right, which is the showroom of Industrial Strip in Hammond, IN (@industrialstrip). The composite columns work really well. Even if the Roman-look isn't for you, you can use a square, raised-panel column or the more ornate columns at hallway entrances. For back bars, the wood columns would be great for a high-end, wood bar, although the composite columns could be considered as well.

As for oversized crown moldings, as mentioned above, these work in areas with high ceilings, provided that the room is sufficiently large, such as the showroom in a gentlemen's club. I used a 13 ½" H (343mm) Pacific Columns crown in the back bar of the photo at top, right, depicing an LED bar I deisgned for my great friends at Tiffany's Cabaret in Buffalo, NY (@tiffanyscabaret). This crown has a whopping 10" (254mm) horizontal projection, but because of the massiveness of the back bar, the crown sets-off the entire bar.
DESIGN AND INSTALLATION TIPS FOR PACIFIC COLUMNS ARCHITECTURAL MILLWORK PRODUCTS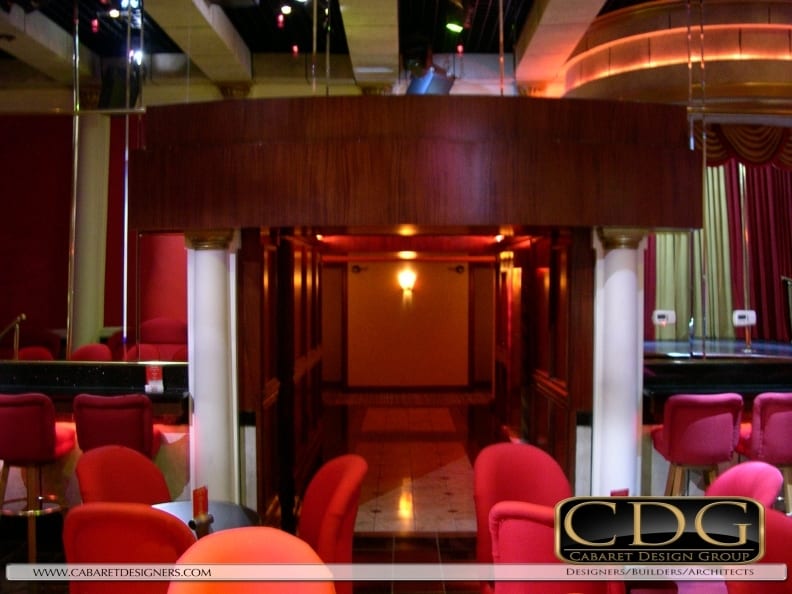 I have a few ideas and tips to share with you when using the columns and millwork offered by Pacific
The Endura-Cast columns are available in a variety of configurations. For instance, you can purchase the columns to be a full, free-standing column, a ¾ version (which has one corner open so it can be wrapped around a corner and a half-circle (as shown in the photo at right).

When using a half-circular column, avoid laying it flat against a wall, as even the largest columns tend to lack depth when used in this manner.The most appealing result is to construct a shadow box to which the column can be mounted (as shown in the photo above, right).

The Endura-Cast columns are very easy to cut with a circular saw with the blade mounted backwards.

The Endura-Cast columns accept finish very well. Mounting can be accomplished with wood blocking and coarse-threaded deck screws. The screws can be filled with bondo and sanded.

The oversized crown moldings, such as the 13 ½" model, costs approximately $20 per lin.ft. ($66 per m).

Related Posts:

Top 5 Wall Covering Ideas and Tips for Bar & Nightclub Design

Designing With Durable Materials: Architectural Metal

Chicago Metallic Stamped Metal Ceilings for Nightclub Design

We Work International Customers
If your bar or nightclub application is outside the U.S., we'd be delighted to work with you! We're familiar with the metric system and can furnish you with the appropriate plans and specifications for construction. With our web-conferencing and Basecamp 24 x 7 project management system, we're fully capable of servicing your needs. Please click here to learn more about our methods.


Call Us For Your Next Design Project
Our standard bar design service includes all construction plans and equipment layouts. We would be happy to assist any gentlemen's club, night club, or bar owner who would like to incorporate time-proven design ideas into your venue. Please feel free to contact us.

Most Popular Articles
Pour My Beer: Self-Serve Beer Systems for Bars & Nightclubs
Bar Equipment Prices: How Much It Really Costs To Build a Bar
Stripclub Acquisitions: Existing Construction vs Ground-Up
What Is "Pour Cost" and Why Is It So Important?
The Best Liquor Inventory Management System : AccuBar vs BevInco
Top 5 Design Ideas about Purchasing Nightclub and Bar Furniture