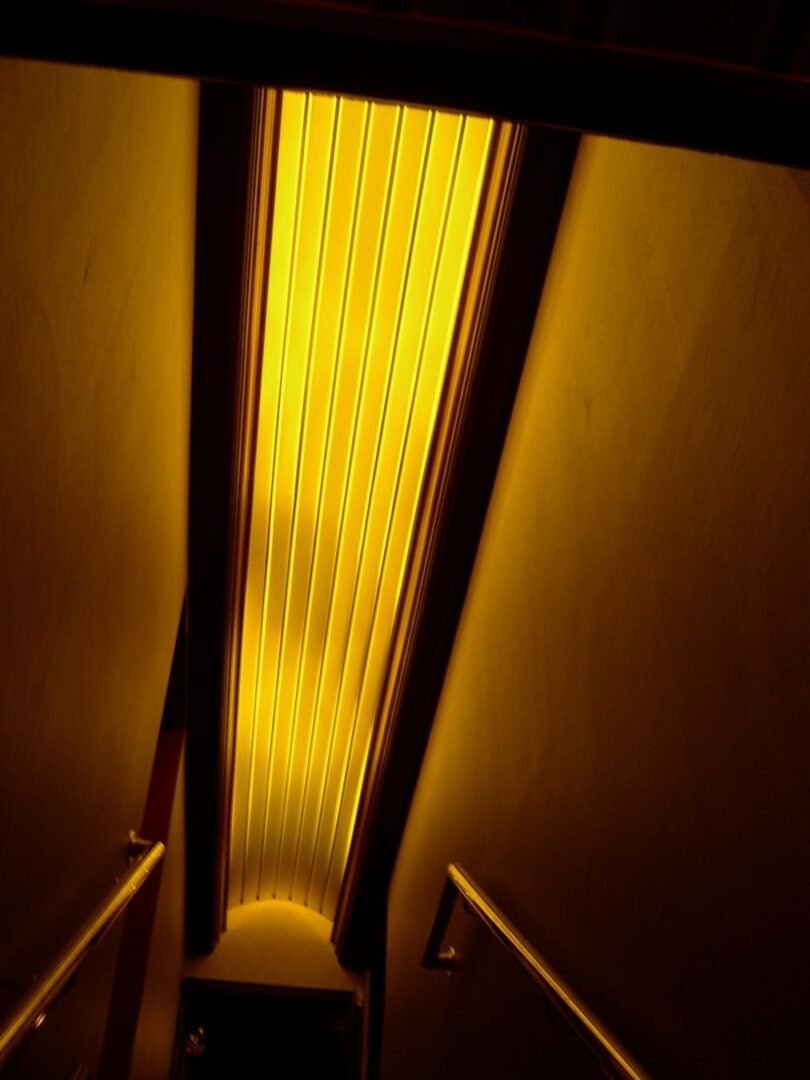 There are numerous products to consider when remodeling a nightclub or stripclub. Flooring products, wall coverings, ceiling products, the number of furnishings can be overwhelming.
Then you have your budget to consider. Many issues need to be addressed, to be certain and you haven't even given a thought about how to fit them all into a logical design. If you are considering remodeling your nightclub, it's time to call a design professional, one who has dealt with numerous people in your situation. 
ADVANTAGES OF HUNTER DOUGLAS LINEAR METAL PRODUCTS IN NIGHTCLUB DESIGN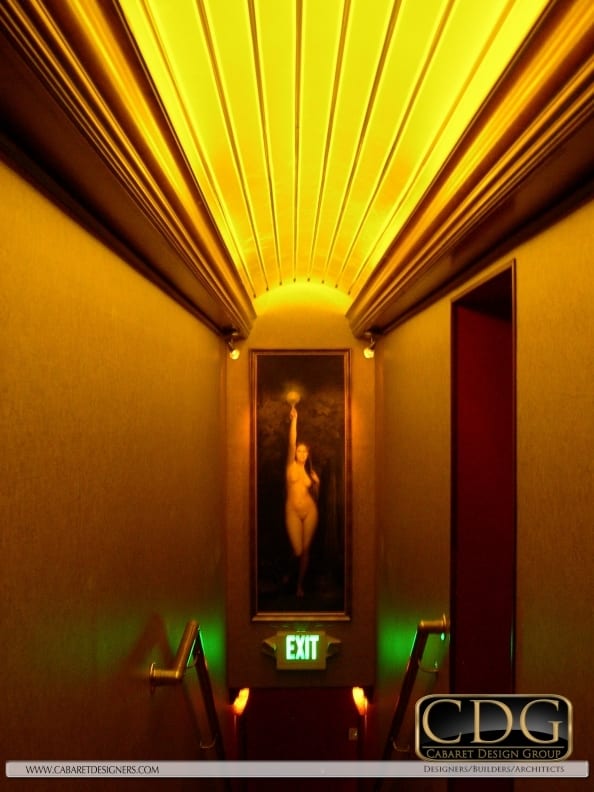 Hunter Douglas is a company long-known for high-value products. The division of the company that specializes in architectural specialty products is called Hunter Douglas Contract (@HDContract). HD Contract has a load of products you should consider. I covered the HD open cell ceiling, one of my favorite products, in another post (refer below). This edition of Design Buzz discusses another of HD Contract's line of architectural products – their linear metal ceiling. An efficient, cleverly-designed product that delivers a solid punch, with all of the features many of us design professionals have come to love about Hunter Douglas products, such as:
Loads of design features

Light weight

Ease of installation

Appealing aesthetic finish

Economical

GREENGUARD Gold Certified

Class A Fire-Rated

The linear metal ceiling by Hunter Douglas Contract meets all of my criteria of a favorite product, including the most elusive quality of them all – "WOW-factor"! You'd be hard-pressed to find many products that meet the above criteria. I've been using this product for nearly 10 years and never hesitate to specify it when presented the opportunity.
WHERE TO USE THE HUNTER DOUGLAS LINEAR METAL SYSTEM IN NIGHTCLUBS?

I particularly like using the HD linear metal system in smaller areas where it can really accentuate a design. In nightclub design, I don't think this is an effective product to use to cover large ceilings in open areas, such as a showroom in a gentlemen's club or in a dance club. This product is not acoustic in nature and would therefore be defeating to use in this situation. I particularly like it in hallways, VIP rooms and stairways (such as the photo above, right), accented by mahogany architectural lightboxes, and can be seen in-person at my great friends at Industrial Strip (@industrialstrip) in Hammond, IN.
DESIGN AND INSTALLATION TIPS FOR THE HUNTER DOUGLAS LINEAR METAL SYSTEM

Here are a few ideas and tips to consider when designing with the HD linear metal ceilings –
HD offers two linear metal systems – the '84R and the '84G'. The specific system which I prefer is the '84R'. Each system utilizes finished panels (described below), separated by recessed areas. The primary difference is the manner in which the recessed areas are trimmed.


The '84R utilizes a separate trim which the designer specifies; in the photo at the top, I selected black recessed hardware.

The '84G' automatically fills the recesses with hardware that matches that of the primary panels.


The hardware costs approximately $25 per sq.ft. ($269 per m2).

The system consists of 3" (76mm) wide metal finishing panels, recessed closure panels and a series of carriers. The carriers, which enable the finish panels to be snapped in-place, are fastened in a periodic fashion to a sub-structure that is built in the field as shown in the photo above, right. The sub-structure serves the function of enabling the metal slats to be installed while creating a safe clearance from conduit and other miscellaneous rough building hardware.

The panels can be straight, as featured in the photo at top, or curved. The curved slats are available in fixed radii of 12 ¾" (324mm) and 28" (711mm) or any radius of 48" (1219mm) or more.

The panels contain from 70% – 95% recycled material.

A great feature of this system is its adaptability to lighting and sprinklers while maintaining accessibility to underlying rough mechanicals.

The panels are available in four solid interior colors, five laminated wood veneer finishes and five simulated wood finishes; custom colors are available.

The panels are also available with three perforation patterns, which are intended for enhanced acoustic performance; while I don't recommend this product for large areas where music is playing, the perforations are a nice architectural feature in the areas with which I feel comfortable applying it.

Downloadables:

Hunter Douglas Linear Metal Ceiling Systems Brochure


Related Posts:

Hunter Douglas Open Cell Ceiling Products in Nightclub & Bar Design

ShimmerScreen Chain Curtains in Nightclub & Bar Design

Top 5 Wall Covering Ideas & Tips for Bar & Nightclub Design




We Work International Customers
If your bar or nightclub application is outside the U.S., we'd be delighted to work with you! We're familiar with the metric system and can furnish you with the appropriate plans and specifications for construction. With our web-conferencing and Basecamp 24 x 7 project management system, we're fully capable of servicing your needs. Please click here to learn more about our methods.

Call Us For Your Next Design Project
Our standard bar design service includes all construction plans and equipment layouts. We would be happy to assist any gentlemen's club, night club, or bar owner who would like to incorporate time-proven design ideas into your venue. Please feel free to contact us.

Most Popular Articles
Pour My Beer: Self-Serve Beer Systems for Bars & Nightclubs
Bar Equipment Prices: How Much It Really Costs To Build a Bar
Stripclub Acquisitions: Existing Construction vs Ground-Up
What Is "Pour Cost" and Why Is It So Important?
The Best Liquor Inventory Management System : AccuBar vs BevInco
Top 5 Design Ideas about Purchasing Nightclub and Bar Furniture