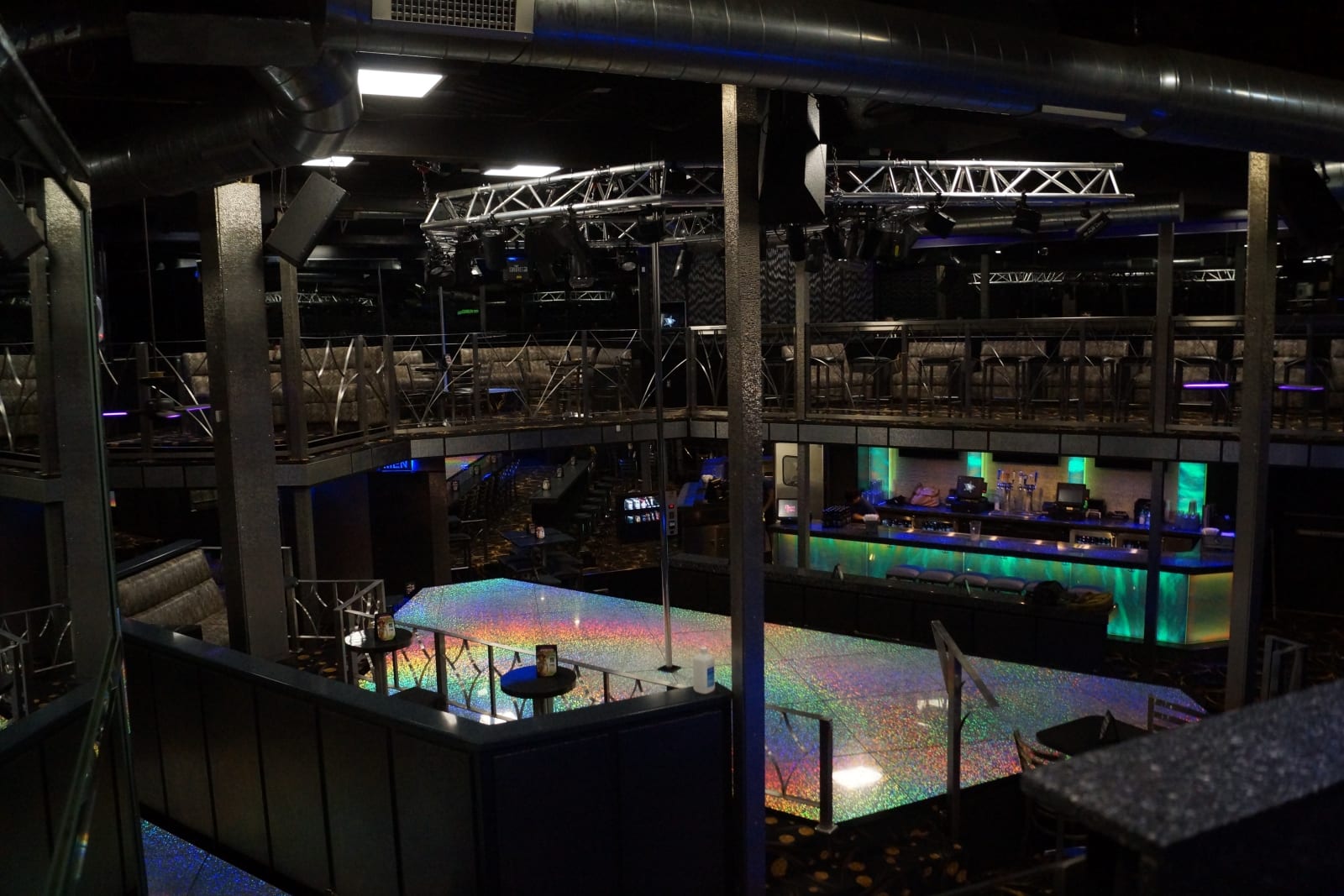 In nightclub design, clients are often inquiring about high-value solutions when redesigning their clubs. Every day, it seems, a myriad of new alternatives emerge within the materials we consider.
As quickly as technology grows, the list of alternative materials grows as well. It's true that many of us are bottom-line driven, looking for the "value-solution". A word of caution: don't be driven to accept just anything in the name of saving money. In nightclub design, for instance, the real value is determined over the long-haul and durable surfaces often represent the best overall value. Today I'll discuss the features and benefits of architectural metal for nightclub and bar design, including applications, installation tips and pricing.
WHAT IS ARCHITECTURAL METAL AND WHERE IS IT COMMONLY SEEN?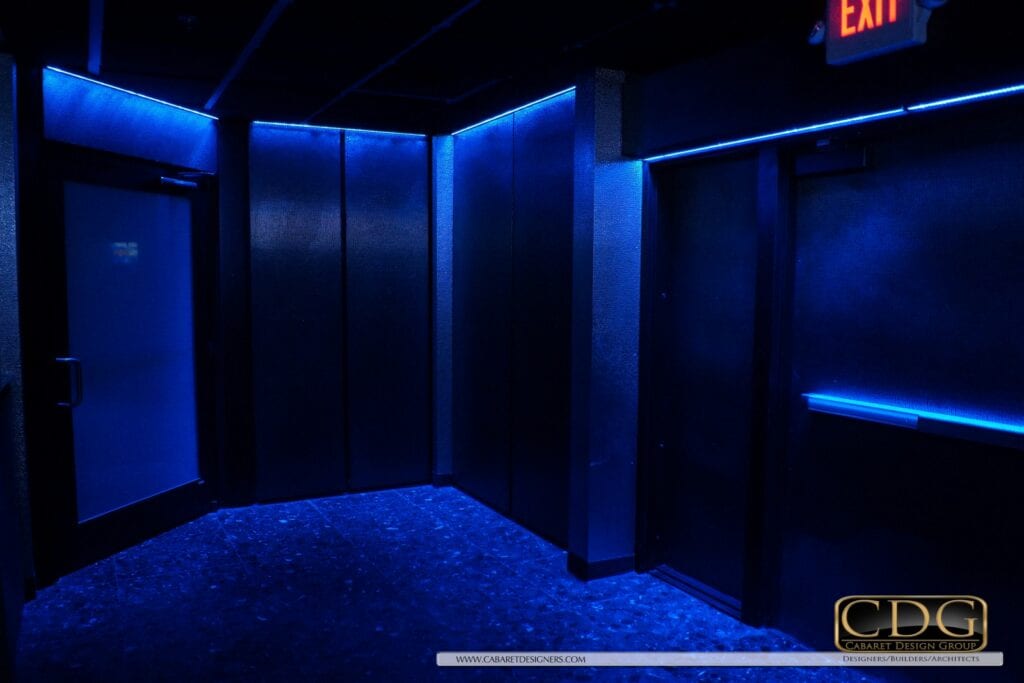 When it comes to material selection for durable surfaces, a popular choice of mine is architectural metal. Many people may be unfamiliar with the product, although its application in everyday living is widespread, most commonly seen on the walls of elevators and decorative restroom partitions. The most common form of architectural metal utilizes stainless steel, one of the hardest and most durable materials in existence, coupled with numerous patterns, textures and finishes, the true magnificence of architectural metal is realized in other applications.
WHERE IS ARCHITECTURAL METAL COMMONLY USED IN NIGHTCLUB AND BAR DESIGN?
In nightclub and bar design, I commonly use architectural metal in the following applications:
It's difficult to put it in words, but the first time I used architectural metal in this instance I couldn't get over how fantastic it worked. We had discovered late in the design phase of a building column that was in the middle of a room which could not be eliminated. I panicked, realizing that my choices were few. I thought of metal since we had scheduled to use it within the same area. I dreaded looking at it, but when I saw it in-person I can hardly express how pleased I was.
Just as with elevators, you can cover large areas for a really dynamic effect. Since people will be seeing this material out of its normal contextual use, the effectiveness is unique. Wainscoting (shown in the photo above right, courtesy of Rigidized Metals Corp. and CooverClark Architects) is a popular application. Rigidized Metals is definitely my architectural metal of choice — they do an excellent job.
These can be used nicely in bar areas for open spaces that can't be covered by equipment, and also as covers for bar gates and open areas at the ends of bars.
The product can also be used for soffits, lobby counters, kitchen backsplashes, etc. The possibilities are limited only by one's imagination. Installation is accomplished through adhesives and "Z"-clips.
WHAT ARE THE BENEFITS OF ARCHITECTURAL METAL FOR NIGHTCLUBS AND BAR DESIGN?
So why am I so fond of architectural metal? Besides its aesthetic appeal, designing with it has many benefits:
The durability factor is incredibly high. Many of the patterns commonly available are fabricated from stainless steel, and this is especially formidable when laminated to a substrate such as MDF. In commercial applications (especially nightclubs), architectural metal clad panels will withstand substantial abuse.
Most people who see it out of context view it as a unique and beautiful product.

The aesthetic value is very appealing as there are numerous patterns, ranging from diamond tread plate (an industrial appearance) to pinstripe.

Beginning at about $20 per square foot, the cost is fairly reasonable
ORDERING AND INSTALLATION TIPS FOR ARCHITECTURAL METAL
Before you move full-speed ahead with a design project involving architectural metal, a word of caution is in order. Everyone is familiar with the phrase 'Garbage-in is garbage-out.' As with all finishes, architectural metal should be ordered after all 'rough-in' work has been completed, i.e., at the same time you would commonly order cabinets, countertops, etc. Because the companies that fabricate architectural metal are machine shops, they work through an approval process with which design professionals are familiar; this entails the preparation of shop drawings, which must be thoroughly checked and signed-off at the time of placing the order. If you are a club or bar owner who is bypassing the contactor you might be well-advised to solicit the assistance of your design professional, such as myself. Suffice it to say that it is imperative to double-check all related field dimensions (and all plans) before signing-off.
At an investment of at least $20 per square foot, your budget may be compromised, but the investment isn't as significant as one may think when considering the longevity of the investment.

Prudent nightclub design is really measured over the long-haul: investing wisely on the front end can avoid the pitfall of being penalized on the backend.
Downloadable:
Rigidized Metals Pattern Guide


Related Posts:

Nightclub Design With Durable Materials: Architectural Glass
Top 3 Bar Design Ideas for Maximum Profits
Top 5 Wall Covering Ideas & Tips for Bar & Nightclub Design

We Work International Customers
If your bar or nightclub application is outside the U.S., we'd be delighted to work with you! We're familiar with the metric system and can furnish you with the appropriate plans and specifications for construction. With our web-conferencing and Basecamp 24 x 7 project management system, we're fully capable of servicing your needs. Please click here to learn more about our methods.
Call Us For Your Next Design Project
Our standard bar design service includes all construction plans and equipment layouts. We would be happy to assist any night club or bar owner who would like to incorporate time-proven design ideas into your venue. Please feel free to contact us.
Most Popular Articles
Pour My Beer: Self-Serve Beer Systems for Bars & Nightclubs
Bar Equipment Prices: How Much It Really Costs To Build a Bar
What Is "Pour Cost" and Why Is It So Important?
The Best Liquor Inventory Management System : AccuBar vs BevInco
Top 5 Design Ideas about Purchasing Nightclub and Bar Furniture