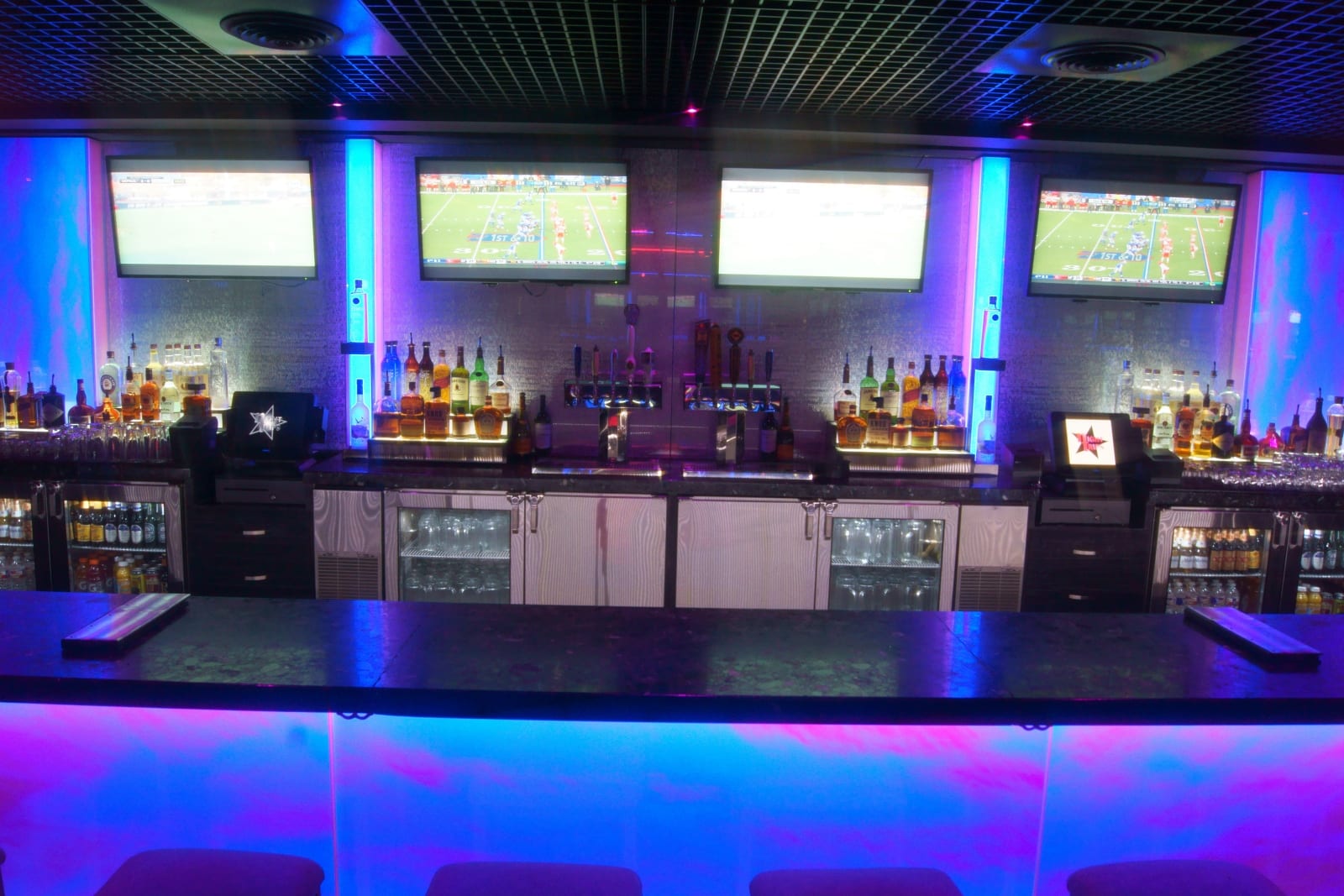 I often wonder how people believe that restaurants, bars and nightclubs make money on food. CNBCPrime ran an edition in 2013 called "Hotel: Behind Closed Doors at Marriott," which revealed that Marriott doesn't make any money on food.
In fact, Marriott doesn't even make money on rooms! Marriott makes nearly all of its money on liquor! Who would ever have thought that?! This CNBC edition is most informative. The clear message I heard is that restaurant, bar and nightclub owners need to thoroughly understand that there is a science to selling liquor.  The clear message for restaurants, bars and nightclubs is that liquor can be immensely profitable, but maximizing liquor profits begins with design.
YOUR BAR SHOULD BE DESIGNED LIKE A PRODUCTION LINE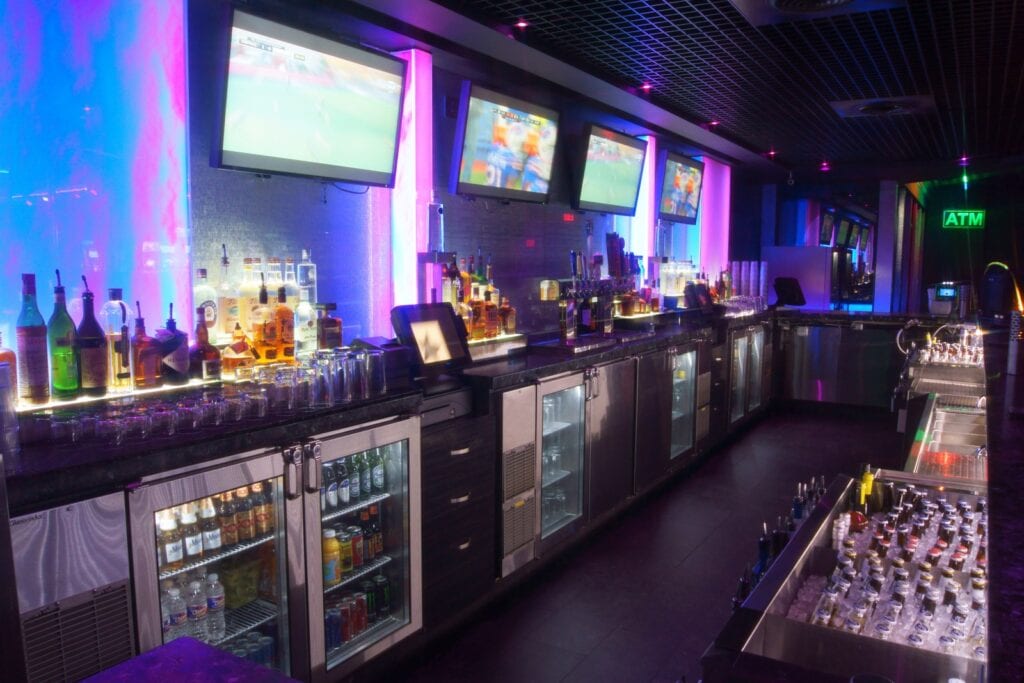 Let's face it, when you pour drinks you have a production line. How do factories maximize their profitability? Factories dedicate a great deal of resources to maximizing the efficiency of their production lines. Why? To maximize profits. Manufacturing companies have been known to even change the color of their walls to boost worker morale, for the sake of greater productivity, because the people who own and manage these companies "get it." Think of your bar as a factory that produces drinks. Therefore, a bar needs to receive the same level of attention as any other factory. You might be making money by default, because selling liquor is so profitable that you can afford to make mistakes. Maximizing liquor profits in your restaurant, bar or nightclub begins with the design of the bar itself, including a thorough understanding of the equipment. Oh yeah, if you really want to make money with your bar, don't ask your architect!
THE KEYS TO SUCCESSFUL BAR DESIGN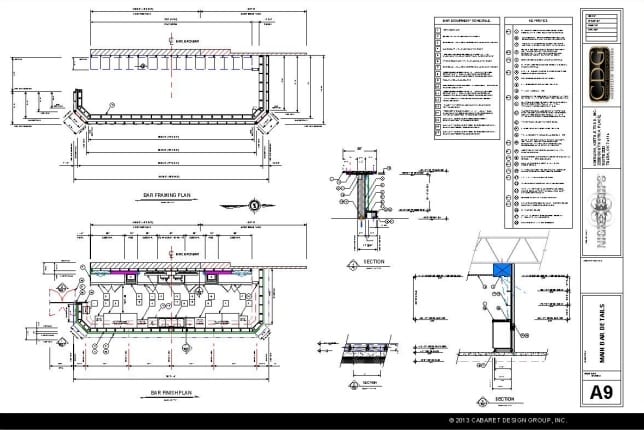 I break this down to two principles – 1). Exciting design and 2). Productive design. I don't mean to diminish the importance of operational expertise, but let's face it – if you don't have the first two elements, you won't have much to manage.

Exciting design requires that you have to have something that drives people to your establishment and makes them want to stay. We design nightclubs and bars every day and understand that creative design absolutely drives people to your establishment. The ideal situation for creative bar design – configuration and placement – is achieved with a new club or a total remodel. But not all is lost if your bar doesn't fall into this category. Truly creative bar design can often be achieved in an existing club, which probably explains why I so love this type of challenge: building a better mousetrap! Our immensely popular LED bar, shown at the top of this story, is designed to be retrofitted for virtually any existing bar.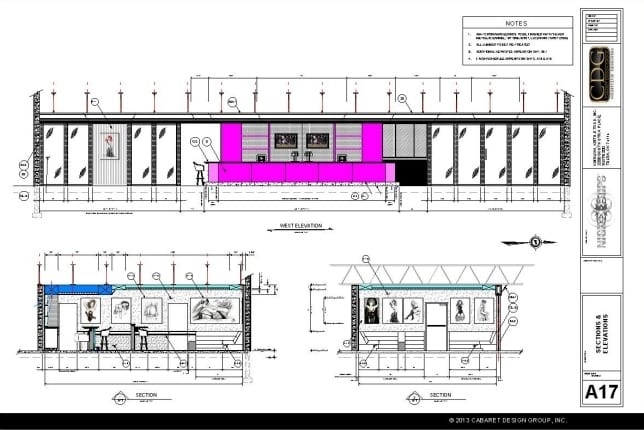 Productive design is actually the precursor of exciting design, which is why I say a total remodel will most likely provide the best backdrop for a truly successful bar. Why? When we talk about productive design, we are now at "Ground Zero" in your bar design. Your club should be designed around the bar – not the other way around. If we know how many stations your bar needs we can provide you with a layout that will help ensure the bar's ultimate success. Do you have a service bar? When we have the ability to help you from the concept stage, we can also design the entire behind-the-bar functionality. Functionality begins with evaluating the exact equipment you need to create a productive bar factory with maximum efficiency. This entails evaluating the actual bar space, including the following –
· Bar height, depth and overhang
· How far does the bartender have to reach to serve drinks?
· How far does the bartender have to travel to make drinks?
· Back bar bottle display, including placement, shelf heights, etc.
· What is the depth of your aisle?

You also need to thoroughly evaluate your equipment, such as –
· Glass storage
· Underbar equipment selection and placement
· Do you have 3-compartment sinks?
· Do you have a draft beer system, and if so, where is the tower located?
· Where are your POS monitors located?
·  Where is your blender and what is its shelf height?
· Do you use speed rails and how and where are they located?
· Where is your dump sink located?
The above is just a sampling of the issues we evaluate when designing bars. Obviously, if you are locked-in on your layout, there is only so much that can be done. We can help you greatly improve your efficiency even in an existing bar that cannot be moved, as the above information suggests. In other words, there are many ways we can help your bar and bartender efficiency. The images above, right, depict the plans and specifications included in our standard bar design service. If you would like to know more about equipment, please see our post "Top 5 Design Tips and Advice for Bar & Nightclub Owners," below


Related Posts:

Top 5 Design Tips and Advice for Bar & Nightclub Owners
Ergonomic Bar Design For Maximum Profits

How To Set Your Bar Staff-Up For Success

We Work International Customers
If your bar or nightclub application is outside the U.S., we'd be delighted to work with you! We're familiar with the metric system and can furnish you with the appropriate plans and specifications for construction. With our web-conferencing and Basecamp 24 x 7 project management system, we're fully capable of servicing your needs. Please click here to learn more about our methods.


Call Us For Your Next Design Project
Our standard bar design service includes all construction plans and equipment layouts. We would be happy to assist any gentlemen's club, night club, or bar owner who would like to incorporate time-proven design ideas into your venue. Please feel free to contact us.

Most Popular Articles
Pour My Beer: Self-Serve Beer Systems for Bars & Nightclubs
Bar Equipment Prices: How Much It Really Costs To Build a Bar
Stripclub Acquisitions: Existing Construction vs Ground-Up
What Is "Pour Cost" and Why Is It So Important?
The Best Liquor Inventory Management System : AccuBar vs BevInco
Top 5 Design Ideas about Purchasing Nightclub and Bar Furniture